Vistara's Mumbai-Kolkata Flight Hits Turbulence, Passengers Injured
Mumbai-Kolkata Vistara flight faces severe turbulence, three passengers injured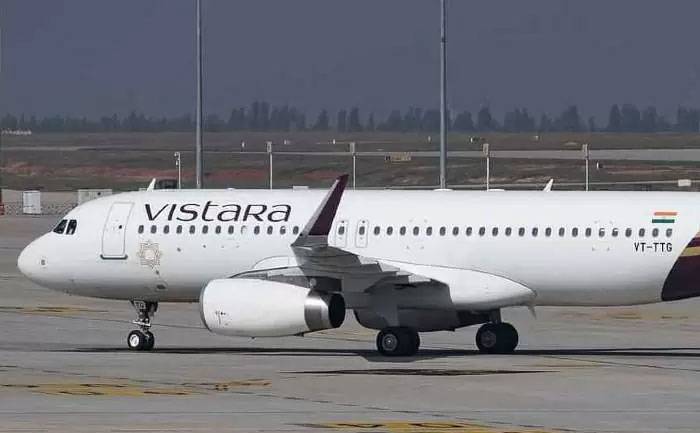 A Vistara flight from Mumbai to Kolkata faced severe turbulence on June 7 minutes before landing. Flight UK 775 from Mumbai ran into turbulence enroute to Kolkata. It landed safely at Netaji Subhash Chandra Bose International Airport in Kolkata on Monday evening. The turbulence left many passengers injured.
As reported by sources to India Today, As many as three people were injured critically and five other people had minor injuries during the incident. One elderly person had a dislocated shoulder, while a female passenger had reportedly fractured her right arm. The third injured person, a young man, had bumped his head. Vistara in a statement said the injured passengers were soon given first aid. They were immediately taken to the Charnock Hospital in the city soon after.
A spokesperson for Vistara said, "Flight UK775 operating Mumbai-Kolkata on 7 June 2021 encountered severe turbulence 15 minutes before landing. According to preliminary reports, the turbulence caused injuries to a few passengers, who were provided first aid during flight and immediate medical assistance upon arrival in Kolkata. We are saddened by this unfortunate experience our customers had, and are closely monitoring the health status of those injured. We are investigating the incident on priority, and will share a further update at the earliest."
The carrier added that they are investigating the situation on priority and will issue an update at the earliest.
Also Read: Vistara passenger insists smoking on board, offloaded at Delhi airport