VIXX's Ravi apologizes to Kpop band Red Velvet for using 'obscene lyrics'
VIXX's Ravi came in social media backlash for allegedly using 'obscene lyrics' hinting at the Kpop group-Red Velvet members. He has issued an apology after fans target him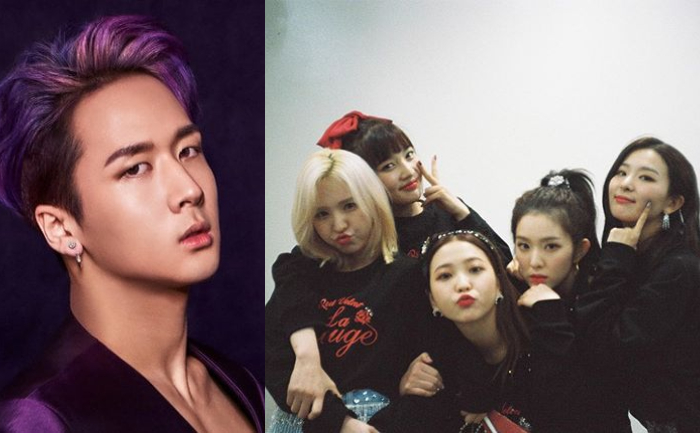 On Thursday i.e June 3, VIXX released their official 4th EP titled ROSES. Soon after their songs went viral on the internet, netizens started slamming the creators for allegedly using 'obscene lyrics' in the Red Velvet (feat. JAMIE) track for allegedly mentioning the popular Kpop girl band-Red Velvet. VIXX member Ravi has publically apologized to the girl group members after receiving a massive backlash on the internet.
Just a few hours after the release of the VIXX's song, Kpop fans highlighted Ravi's song having lyrics about the Red Velvet girl group, which were allegedly used in an overtly sexual way. Many fans specifically mentioned having an issue because the song lyrics hint at the idol group, specifically two of their members- Joy and Yeri. Because Ravi and Jamie have penned the lyrics, netizens slammed these two.
After receiving the backlash, Ravi issued a public apology on Friday i.e June 4, wherein he stated, "I want to sincerely apologize to the members of Red Velvet who were mentioned in the lyrics and to the staff from SM Entertainment. I thought a lot about how I should take responsibility for this, and today, I personally called SM Entertainment to apologize to the Red Velvet members and the company."
VIXX's Ravi also apparently informed Korean media outlets, that the song Red Velvet is about the cake red velvet. And he wanted to express the sweet warmth using the topic of the red velvet cake. For the unversed, the song's lyrics included, "I take a bite out of red velvet / I can't hold it back, stop testing me. Cause I know you love me / Take a bigger bite".
Here check out Twitterati reacted to the song:
The original intention was not a song that referenced RED VELVET, but since the title itself makes us remind a girl group, RAVI intentionally includes some references (Dumb dumb dumb) in his song.
+ pic.twitter.com/2nWLrBnb73

— 🌱Soka – #Roses 🌹 (@Soka_Star_Alice) June 3, 2021
this kind of issue should not be ignored @SMTOWNGLOBAL you better sue @RAVI_GTCK for sexualizing red velvet!!! https://t.co/HuX72aKNsj

— SEULGOD (@redvelvetfaney) June 3, 2021
Ravi followed Yeri 💜#예리 #레드벨벳 #REDVELVET #YERI @RVsmtown pic.twitter.com/qkXqe1etb6

— YeriCherryVN 🍒 (@YeriCherryVN) July 17, 2020
Ravi said He doesn't know red velvet members well. Yeah not after you followed and unfollowed her later 🤮🤮🤮🤮 https://t.co/pLNssghxvP pic.twitter.com/OTj0Sfa6RI

— ˗. ♡̷. sᴛɪʟʟ⁷⁷ lll 15:21 ig:hazycutest.stuffs (@hazymoonstruck) June 3, 2021
For all the latest updates, stay hooked on to The Live Mirror.
Also Read:  Kpop Star Kang Daniel To Host An Offline Fan Party Selective Fans