Vodafone's Sunil Sood is now Cellular Operators Association of India's Chairman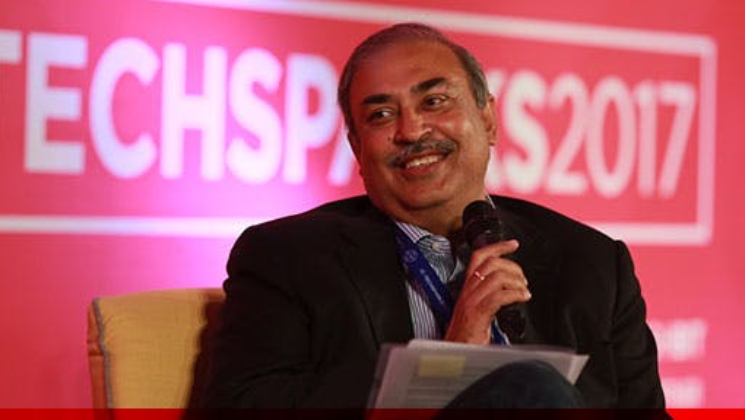 Sunil Sood, Managing Director and Chief Executive Officer, Vodafone India, who was Vice Chairman of Cellular Operators Association of India (COAI) for the last two years, will now hold the position of Chairman while the Vice Chairman will be Ajai Puri, Chief Operating Officer, Bharti Airtel. The decision was taken at the annual general meeting of the COAI on Thursday.
Airtel India CEO Gopal Vittal was the chairman and Sunil Sood was the vice-chairman of COAI during fiscal 2017-18.
Sunil Sood has been the chief executive officer and managing director of Vodafone India since April 2015. Sunil Sood served as the chief operating officer at Vodafone India since February 3, 2012 and served as its director of West Zone.
Ajai Puri is the chief operating officer (India and South Asia) at Bharti Airtel. Ajay Puri has been with Bharti Airtel since 2004 and has held several senior leadership positions including director – Market Operations, director and CEO – DTH, and CEO – Kolkata & West Bengal, Odisha.
The Indian telecom sector contributes 6.5 percent to the national GDP. The industry has a debt of INR 7.64 lakh crore. Telecom operators need an additional investment of INR 2 lakh crore over the next two years to connected India digitally.
"The (telecom) sector has been one of the primary drivers of India's economic growth, contributing 6.5 per cent to the national GDP. While the industry is reeling under Rs 7.64 lakh crore debt and the additional investment of Rs 2 lakh crore is still required over the next two years to fulfil the dream of a digitally connected India, we are sure the partnership between the government and the sector will get stronger and these targets will be achieved," said Rajan S. Mathews, Director General, COAI.
"The National Digital Communications Policy 2018, recently unveiled by the DoT (Department of Telecommunications), holds significant promises for the industry that has been facing difficult times over the last few years. This will also boost government's key initiatives like Digital India and SmartCities. New technologies like AI, Machine Learning as well as Robotics and Automation promise to make our lives much easier while significantly diversifying the revenue streams of the telcos and making room for significant differentiation and long term viability," he added.