Reliance Jio clocks 186.6 million subscribers at March-end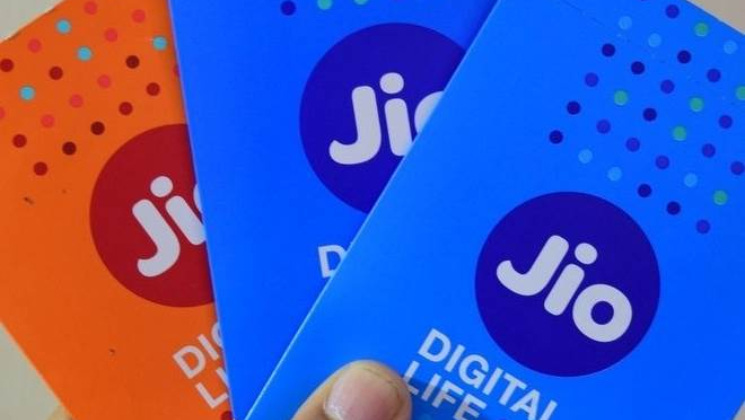 Reliance Jio, the new entrant in the telecom space, had 186.6 million subscribers at the end of March 2018, Reliance Industries Limited's annual report revealed here on Thursday. It had 160.1 million subscribers at the end of December 2017. "Jio, now the world's largest and fastest growing mobile data network, stunned the world and made us proud by turning profitable in the very first year of operations," Mukesh D. Ambani, Chairman and Managing Director, RIL said in the report. Jio earned a net profit of Rs 723 crore on a turnover of Rs 23,714 crore in its first year of commercial operations.
"Jio continued with its strong subscriber growth, with 186.6 million customers at the end of March 2018, and the lowest churn in the industry at 0.25 per cent per month. Each Jio subscriber on an average consumes 9.7 GB data, 716 minutes of voice calls, and 13.8 hours of video per month," the report stated.Jio's average download speed of 17.9 Mbps is more than twice the network speed available on any other network, the report claimed.
Reliance Jio, a subsidiary of Reliance Industries Limited (RIL), posted a standalone net profit of Rs 510 crore for the fourth-quarter (January-March) of fiscal 2017-18. It had posted a standalone net profit of Rs 504 crore for the third-quarter (October-December) of 2017-18.
Standalone revenue from operations stood at Rs 7,128 crore during the fourth-quarter, according to results published on recently.
Jio's subscriber-base as on 31 March, 2018, was 186.6 million with an average revenue per user during the quarter at Rs 137.1 per month.
Total wireless data traffic during the quarter was 506 crore GB and total voice traffic was 37,218 crore minutes.
"A full-blown social, mobile and digital revolution is underway across the world, and I am glad that India is not being left behind in any way with the advent of Jio. Everyone at Jio is today proud to have played a pivotal role in transforming the digital landscape of this country and empowering millions of Indians with all the leading digital tools and skills. Jio is offering the "power of data" to each Indian to fulfil every dream and to collectively take India to Global Digital Leadership," said Mukesh D Ambani, Chairman and Managing Director, RIL.
"The strong financial results of Jio in a competitive market environment demonstrates the robustness of the Jio business model and ability to offer the most value to our customers and partners. Jio has demonstrated that it can scale and sustain its strong financial performance," he added.