Chris Gayle caught my hand so tightly that it's still paining: Waahiid Ali Khan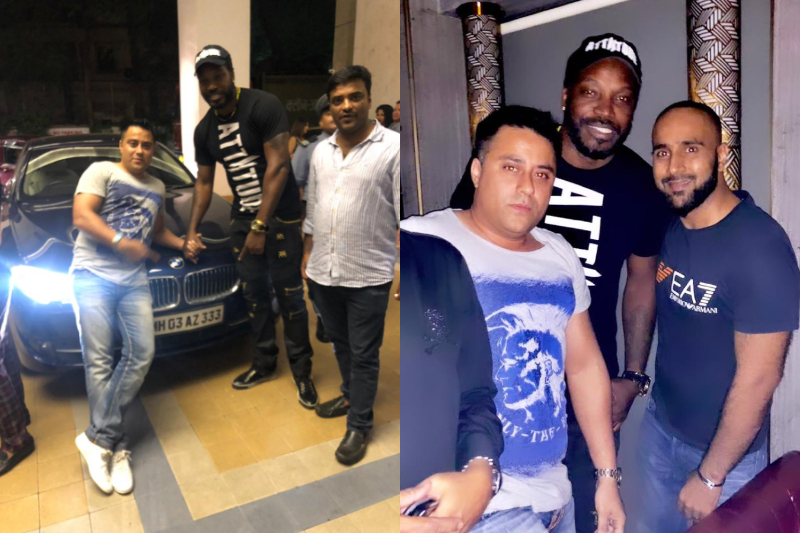 Journalist-turned-entrepreneur Waahiid Ali Khan met Chris Gayle at a party yesterday and Gayle got emotional. You wanna know why? It's because Waahiid bought a car which had the number MH 03 AZ 333. Now you know that Gayle's jersey number is 333.
For those unversed, Chris Gayle, scored 100 runs in 30 balls while playing for Royal Challengers Bangalore in IPL.
Last night, when Gayle met Khan, Gayle got emotional when he saw the number and told him, "You're my best friend, my fan." Waahiid also mentioned, Gayle got really emotional and he clinched my hand so tightly that it is still paining." It was Gayle who wanted to click a picture and they did to eternalise the moment! He also revealed that Gayle addresses him as 'Three'.
Waahiid bought the car after Gayle hit a hundred. He also said that even though his grandmother as an actress in Bollywood, no other celeb or sportsperson is as special to him as Gayle. As for the reason that why is it only Gayle who is so special to him, he reveals, "Whenever he goes to the field, sabke pasine chut jaate hai."
Also read: Chris Gayle pulls out, Sunil Narine not included for ODIs and T20Is against India