Watch: Indian skipper Virat Kohli sledges Australian counterpart Tim Paine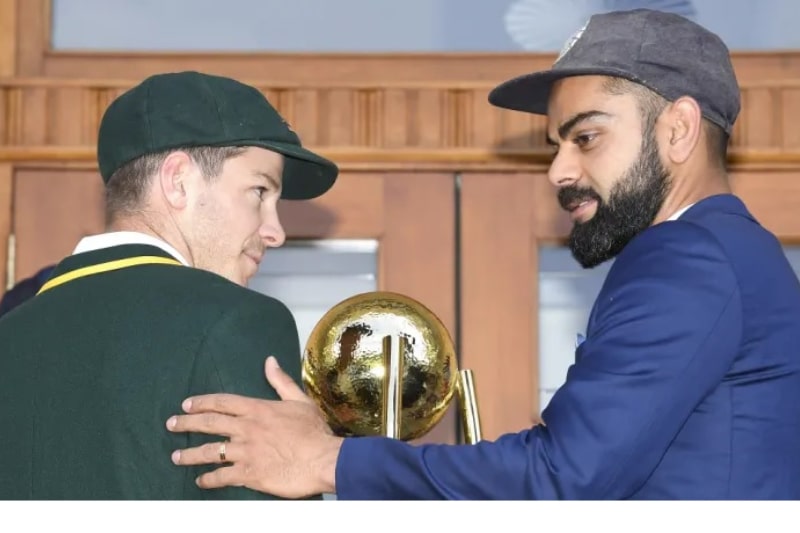 Indian skipper Virat Kohli and his Australian counterpart had stressed that there would be very few instances of verbal barrage between both the sides.
But Kohli himself seemed to initiate a verbal battle during the Australian first innings on the second day. Paine had come out to bat at the fall of Peter Handscomb's wicket and had defended the very first ball he faced.
Kohli, who in the slip cordon came up to Paine after that and had some words for him.
— Mr Gentleman (@183_264) December 7, 2018
While it still remains unclear as to what he said to his opposite number, commentator and former Australia captain Michael Clarke said that it was Kohli's response to what Paine had said earlier to some young Indian players.
Also read: Rishabh Pant, the wicket-keeper makes history Down Under
Earlier on the second day, wicket-keeper batsman Rishabh Pant had a go at Usman Khawaja who was aiming to arrest the slump. Pant's words were," "Not everyone is Pujara here, lads."
Australia head coach Justin Langer had said that his boys would be called "the worst blokes" if they reacted the way Kohli did when Aaron Finch was cleaned up by Ishant Sharma on the second day.
"He's (Kohli) a superstar of the game and he's the captain. We've talked for as long as I can remember in Australian cricket teams that you want to keep the opposition captain down as much as possible. You love seeing that passion in sport," Langer said, in an interaction with Fox Cricket.
"Mind you I think if we did that at the moment we'd be the worst blokes in the world. It's a fine line isn't it? "That's the truth of it, but I love seeing the passion, that is great passion. But as I said there's a fine line."
Image credit-Sydney Morning Herald