Virat Kohli completes 1,000 runs in Australia, joins an elite list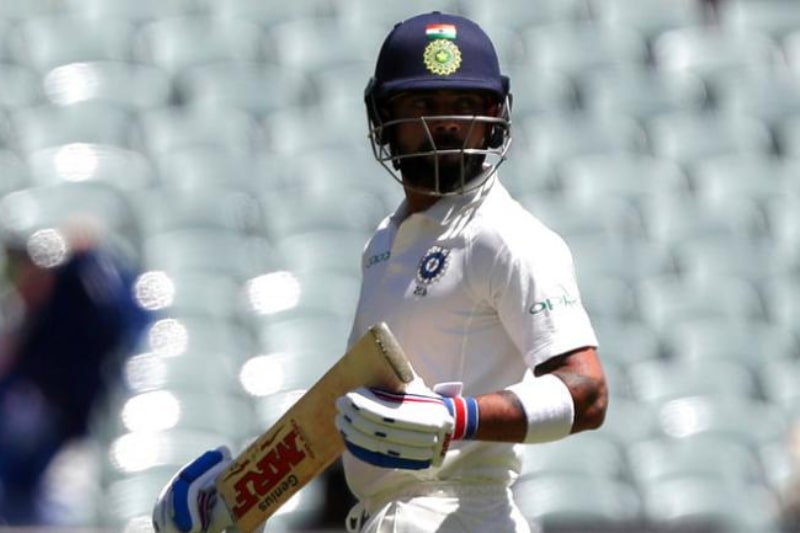 Indian captain Virat Kohli who has eclipsed records at will in recent times in international cricket once again added one to his kitty when he completed 1,000 runs against Australia Down Under.
He is thus the fourth Indian batsman to achieve that mark and did it in only nine Tests against Australia in Australia.
Also read: Watch: Indian skipper Virat Kohli sledges Australian counterpart Tim Paine
Kohli, with this feat, enters into an elite list of Indian cricketers like Sachin Tendulkar, Rahul Dravid, VVS Laxman and Virender Sehwag. The list of most runs by an Indian batsman is topped by none other than the legendary Tendulkar, who has 1,089 runs averaging 53.20. Tendulkar meanwhile had taken 20 Tests to complete the 1000-run mark in Australia. Laxman, with 1,235 runs is the second on the list and is followed by Dravid with 1,143 runs from 15 matches. Kohli is thus the latest addition to the group and he is also the 28th visiting batsman to score 1,000 runs in Australia.
Sehwag meanwhile has 1,000 runs in Australia but 83 of them came when he played for ICC World XI.