What are some solutions to the 2017 Mumbai Stampede? A new platform at Parel ready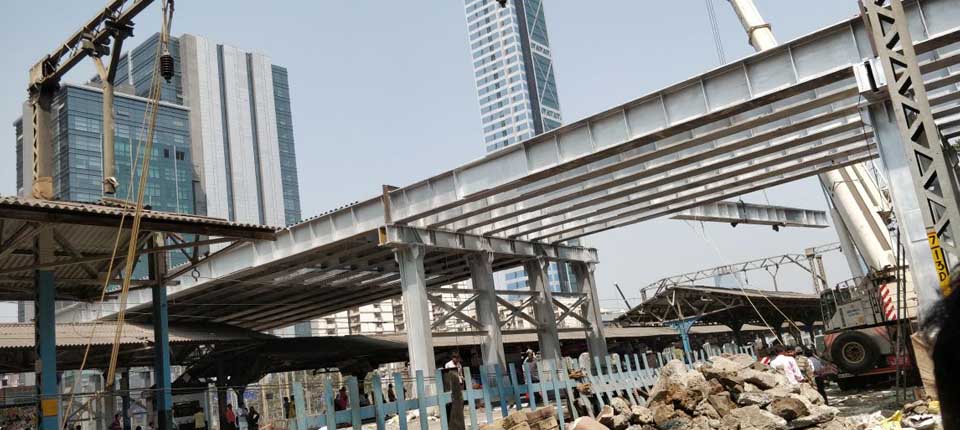 On Sunday, 10th June 2018, the railway commuters will have new platform at the Parel station. Nevertheless, it took a tragedy to make Ministry Of Railway to understand that there is a need of enforcement of crowd control measures, which was a stampede that broke out at the sub-urban Prabhadevi railway station (formerly known as Elphinstone station) in Mumbai.
At least 23 people were killed and 39 others were injured in the stampede.The incident took place between the Parel railway station and Prabhadevi railway station. After which railway minister 'Piyush Goyal' said that "the government has ordered a probe into the incident. He also ordered a safety and capacity audit of all foot over-bridges at suburban stations across Mumbai".
In February 2018, the Indian Army opened three new Bailey bridge footbridges at Elphinstone Road, Currey Road and Ambivli. These were erected quickly, in response to the stampede.
Local train services towards Kalyan and Karjat will be operated from the platform at the Parel station. On the same day, the Central Railway (CR) will impose a major block to complete the work. The last phase of work on the new platform will be undertaken on Sunday. However, the termination and origin of local trains from Parel railway station will only be completed by December. This service is part of the Parel Terminus plan.
From January 2019, up trains will shift back to the old track after the old platform block's width is increased by 2 meters. Thus, Parel will become a double-discharge station like CST, commuters can board alight train from either side.
"The work will be completed during the block, and local train services will start operating from the new platform," said divisional railway manager, CR.SK Jain.
Temporarily, local train services will begin in full swing from the new platform only after the Western Railway (WR) completes the work of middle 12-metre foot overbridge (FOB) at Elphinstone Road railway station, said DK Sharma, general manager, CR.
This year when the pink book released, which is generally issued after the budget, mentions the construction of a new outstation terminus at Parel workshop costs Rupees 193 crore.