What's the GOOD NEWWZ for Diljit Dosanjh in 2021? Hirav Shah Predicts
Birthday Predictions: What's the GOOD NEWWZ for Diljit Dosanjh in 2021? Astro strategist cum Business astrologer Hirav Shah predicts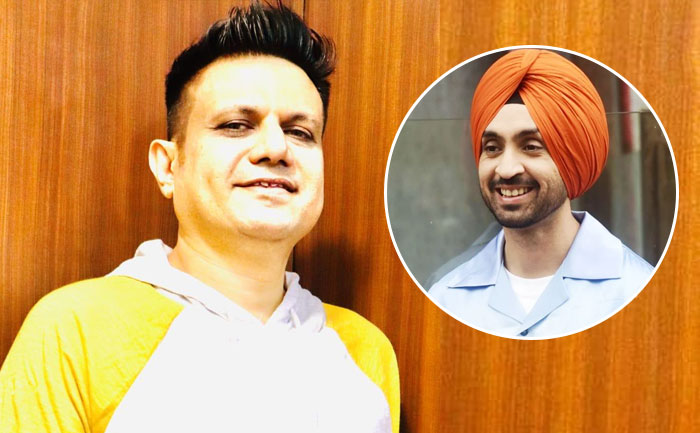 Diljit Dosanjh is celebrating his 38th birthday today. He was born on 6 January 1984 and is an Indian singer-songwriter, actor, and television presenter who works in Punjabi and Hindi cinema. He is recognized as one of the leading artists in the Indian music industry. He also acts in Punjabi movies, with many of them being commercially successful, including Jatt & Juliet, Jatt & Juliet 2, Punjab 1984, Sardaar Ji, Ambarsariya, Sardaar Ji 2, Super Singh, Sajjan Singh Rangroot, and Shadaa – which are among the most successful Punjabi movies in history.
Diljit made his Bollywood debut in 2016 with the crime thriller Udta Punjab for which he earned the Filmfare Award for Best Male Debut. However, this was followed by films that failed to propel his career forward in the Hindi film industry. This changed with his supporting role in the comedy Good Newwz (2019), for which he received a nomination for Best Supporting Actor at Filmfare. As of 2020, he has won the most five PTC Award for Best Actor. He has also appeared as a judge in three seasons of the reality show Rising Star. In 2020, Dosanjh entered the Social 50 chart by Billboard, following the release of his 11th album G.O.A.T. Also, the album entered the top 20 on Canadian Albums Chart.
Future of Diljit Dosanjh in 2021:
1. Diljit's birth number is 6 which is ruled by Venus.
2. His destiny number is 0+6+0+1+1+9+8+4= 29, 2+9= 11, 1+1= 2 which is ruled by the Moon.
3. Diljit Dosanjh is entering the 38th year of his life. 3+8= 11, 1+1= 2 which is again ruled by the Moon.
4. Diljit's zodiac sign is Capricorn and is ruled by Saturn.
5. 3, 6, 9 are the lucky numbers for birth number 6.
Astro strategist cum Business astrologer Hirav Shah says, "2021 is a year of sociability. It is a friendly time when he will find it natural and easy to enjoy life and other people. The focus is on personal freedom, reaching out to others, making new friends, and exploring. He will be more enthusiastic and ready for adventure than he was in other years. It's likely to be a rather lighthearted year when opportunities for "play" time are greater than usual. It's also a favourable year for expressing his creativity.
"Diljit giving support to farmers' protest has won him new fans which will only make his image and brand value stronger. there might be some controversies but he will come out shining against all odds. His career in Bollywood is also going to be bright this year," predicts Business Strategist Hirav Shah.
Wishing the very talented singer cum actor Diljit Dosanjh a very happy birthday.
Also Read:  Will Deepika Padukone Turn the Tide in 2021? Hirav Shah Predicts