When Sunil Gavaskar was almost swapped with a fisherwoman's baby after birth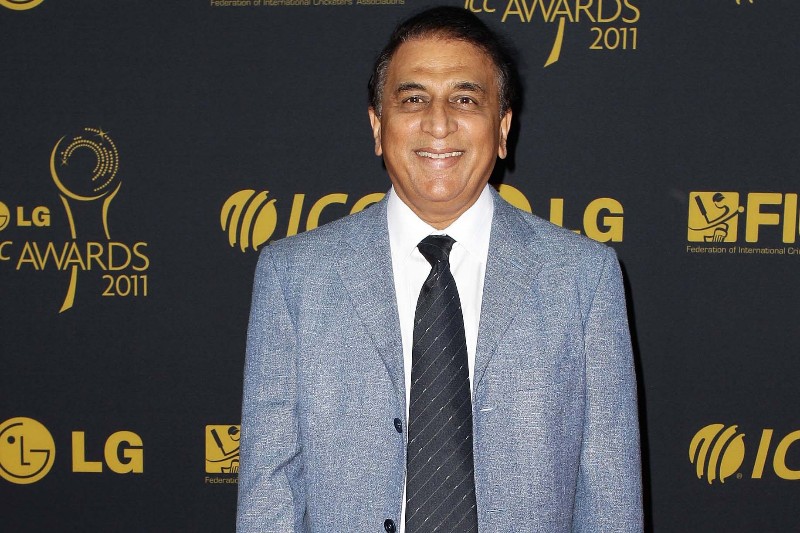 One of the finest batsman to have played the game of cricket and India's first 'Little Master', Sunil Gavaskar in his glittering 16 year career in the game achieved numerous accolades and created several records that still stand to date.
Yet, none of it could have even occurred had his uncle not rescued the then young Gavaskar from being exchanged, at the hospital of his birth.
Gavaskar who was Born on on this day in 1949 revealed in his autobiography "Sunny Days" an interest story of how his 'kaka' had noticed a little hole near the top of his left earlobole and how it saved him from being exchanged with another boy.
"I may never have become a cricketer and this book would certainly not have been written, if an eagle-eyed relation, Narayan Masurekar, had not come into my life the day I was born," wrote Gavaskar in his book.
"It seems that Nan-Kaka (as I called him), who had come to see me in hospital on my first day in this world, noticed a little hole near the top of my left earlobe."
"The next day he came again and picked up the baby lying on the crib next to my mother. To his utter horror, he discovered that the baby did not have the hole on the left earlobe," added the 69-year-old.
"A frantic search of all the cribs in the hospital followed, and I was eventually located sleeping blissfully beside a fisherwoman, totally oblivious of the commotion I had caused! The mix-up, it appears, followed after the babies had been given their baths," he wrote.
Also Read: Sunil Gavaskar celebrates his 68th birthday today
It was an event that completely changed the way Indian cricket would be perceived in the coming years and the stylish batsman from Mumbai added on how he would always be thankful to his 'kaka' from turning his life that day.
Gavaskar went on to become the highest run-getter in international cricket, until Sachin Tendulkar broke it. He also created several other records during his career, most of which still stand and are unlikely to be broken anytime soon.
A former captain, he was instrumental in carrying an entire Indian team on his shoulders and was a part of the 1983 World Cup winning squad led by Kapil Dev.
His decision to bat without a helmet against the mighty West Indies express bowlers has become part of a folklore in cricket and he is often credited as a fearless and one of the most element batsman of his time.