Where Is Xur? Destiny 2 Xur Location Today, November 8
Xur Location for November 8. The Destiny 2 exotic gear merchant is about to go live and sell more exotic weapons and armour.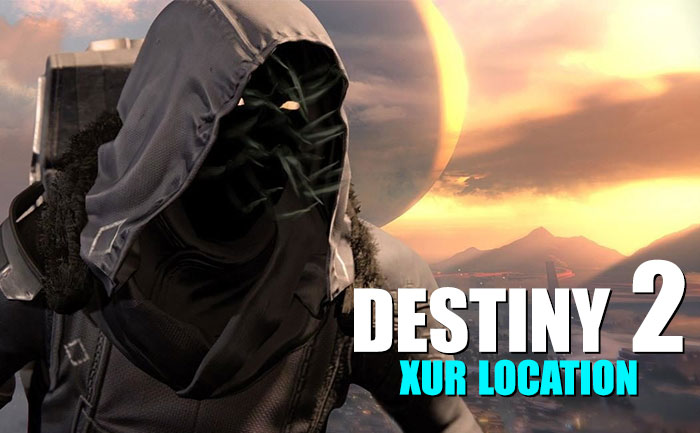 Where is Xur? The Destiny 2 Xur's Location Today, November 8 2019: We are back to answer the question on every Destiny 2 player's mind every Friday. Friday equals a new Xur location to uncover in The Destiny 2. Today, we will reveal Xur's location for this week. For the uninitiated, Xur makes his appearance on weekends in the public sector of any of the four worlds such as European Dead Zone, Titan, IO, and Nessus or in the Tower.
Keep reading to uncover the location of Xur this week.
Xur's Location – November 8, 2019
Xur's Location is at Winding Cove, EDZ.
Destiny 2 Xur's inventory for November 8
Cerberus Auto Rifle
Transversive Steps
Frost-EE5
Eternal Warrior.
Vigilance Wing, pulse rifle
Lucky Pants, Hunter legs
Peacekeepers, Titan legs
Nezarec's Sin, Warlock helmet
In Destiny 1, Xur would spawn in the morning but in The Destiny 2 he appears in the afternoon at 11am PST, 2pm EST, 6:00 pm BST and 7:00 pm CET. Sadly, we can't provide you this week's specific location of Xur as of now. We will be sure to inform you as soon as we catch sight of the willy vendor.
Who is Xur?
Xur is an agent of the Nine and a vendor that brings weapons and armors and sells for Legendary Shards. Shards can be obtained by playing the game and recycling legendaries. Xur also has an exotic engram that guarantees an exotic that you don't have, however, this one is not cheap (97 shards). Also, this engram can only be opened once per week on one character.
Every week, we update where Xur's located and what his inventory has for you. With our information, you'll be able to track Xur and figure out what you want to buy from him this week.
Check our other Destiny 2 Guides for more Tips, tricks and tweaks only on The Live Mirror.