Where Is Xur? Destiny 2 Xur Location Today, November 1 – 5
Xur Location for Nov 1 -5. The Destiny 2 exotic gear merchant is about to go live and sell more exotic weapons and armour.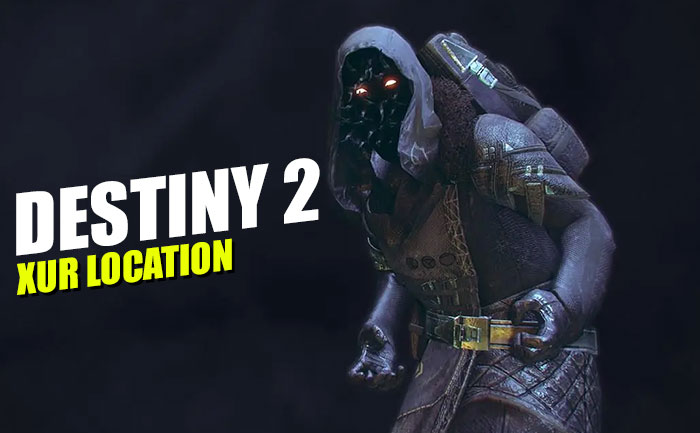 Where is Xur? The Destiny 2 Xur's Location Today, November 1 2019: It's Friday and that means a new Xur location to uncover. If you've been waiting impatiently for Xur: Agent of the Nine and vendor in Destiny 2, you're in the right place. For the uninitiated, Xur makes his appearance on weekends in the public sector of any of the four worlds such as European Dead Zone, Titan, IO, and Nessus or in the Tower.
Keep reading to unearth the location of Xur this week.
Xur's Location – November 1, 2019
This week's Xur location is Nessur, at Watcher's Grave on the barge. Xur will be selling his fares through to November 5th.
Destiny 2 Xur's inventory for November 1 – 5
Xur's inventory this week consists of the following:
Vigilance Wing, pulse rifle
Lucky Pants, Hunter legs
Peacekeepers, Titan legs
Nezarec's Sin, Warlock helmet
Isochronal Engram
Invitation quest
Vigilance Wing
Vigilance Wing is a pulse rifle with two exotic perks. The Harsh Truth lets player fire five-round bursts and also gives a healing ability when an alley dies. It is a high damage weapon. Last Stand, the second perk, allows for better stability and handling to the last member of a fireteam.
The Vigilance Wing costs 29 Legendary Shards.
Lucky Pants
Lucky Pants are also offered by Sloane during the campaign. These allow players to ready hand cannons quickly and offer increased accuracy on the first shot due to their exotic perk Illegally Modded Holster.
Lucky Pants will set players back by 23 Legendary Shards to purchase.
Peacekeepers
Peacekeeper's exotic perk, Mecha Holster, offers the ability to reload submachine guns when stored and allows players to ready submachine guns instantly.
Like the Lucky Pants, Peacekeepers also cost 23 Legendary Shards.
Nezarec's Sin
Nezarec's Sin has a perk called Abyssal Extractors that causes Void damage kills to recharge ability energy.
It costs 23 Legendary Shards.
Invitation
For those who haven't completed the invitation cost yet, Xur is still selling it for 9 Legendary Shards.
Who is Xur?
Xur is an agent of the Nine and a vendor that brings weapons and armors and sells for Legendary Shards. Shards can be obtained by playing the game and recycling legendaries. Xur also has an exotic engram that guarantees an exotic that you don't have, however, this one is not cheap (97 shards). Also, this engram can only be opened once per week on one character.
Unlike Destiny 1, Xur only appears on the weekends between 1PM EST on Friday to 1PM EST on Tuesday in Destiny 2. His location changes each week. Xur only makes his appearance in the public sector of any of the four worlds: European Dead Zone, Titan, IO, and Nessus or in the Tower.
You can find Xur's general location, which is shown with an IX on the map. Every week, we update Xur's location to let you know where Xur is located and what his inventory has for you. With our information, you'll be able to track Xur's location and figure out what you want to buy from him this week.