Whether Premier League or the NFL, Manchester City are the winners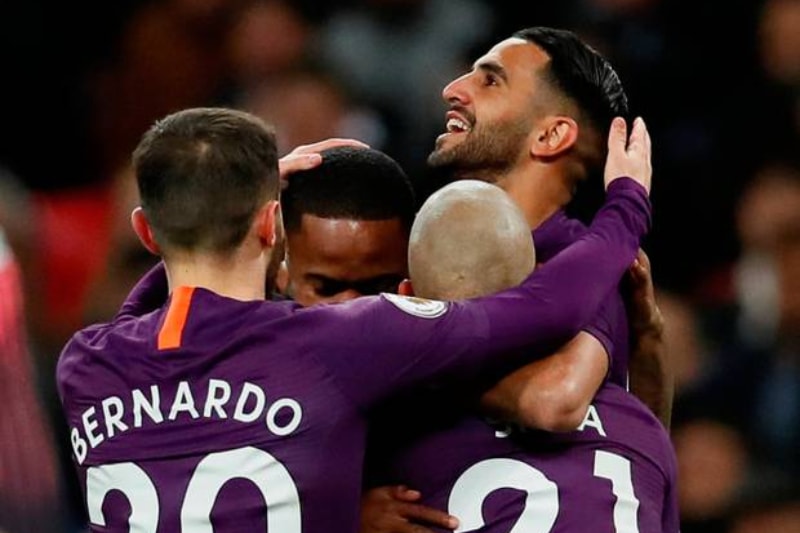 The Premier League match between Manchester City and Tottenham Hotspurs at the Wembley Stadium was much about the pitch than the game itself. For the record, Manchester City won the match with the only goal coming from Riyad Mahrez.
The match between City and Spurs was played at the Wembley–barely 24 hours after the ground had hosted a NFL match between the Jacksonville Jaguars and Philadelphia Eagles and the ground still had markings from that game.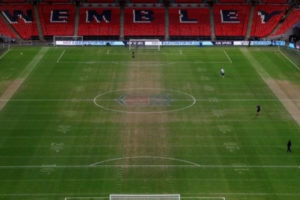 Unsurprisingly, the match was compared to NFL on social media where the game was dubbed by many as a clash between Manchester City Mavericks and Tottenham Titans.
And the pitch, quite expectedly was the talking point. Belgian and Tottenham defender Toby Alderweireld said, "I have to be honest, the pitch wasn't good. Both teams like to play out from the back and to play football in these circumstances, it was very difficult."
Also read: Premier League: Ross Barkley's all-round show helps Chelsea drub Burnley 4-0
Erik Lamela had the best chance for Spurs but his shot went over the bar from a distance of 10 yards. Even manager Mauricio Pochettino seemed to lay the blame on the pitch for Lamela's missed opportunity.
For both sides it was the same,"Pochettino said, as quoted by BBC.
"Watching the action with Lamela, the ball bounced before he touched it. It was a little unlucky but for both sides – it was a difficult pitch to play."
Pep Guardiola's men thus climbed to the top of the Premier League table with 26 points from 10 matches, with eight wins and two draws.
Image credit- Independent.ie