Who Is Gangubai Kathiawadi? Know Interesting Facts Before Watching Alia Bhatt's Film
Check out these interesting facts about Gangubai Kathiawadi before you watch Alia Bhatt's upcoming film based on the life of queens of mafia world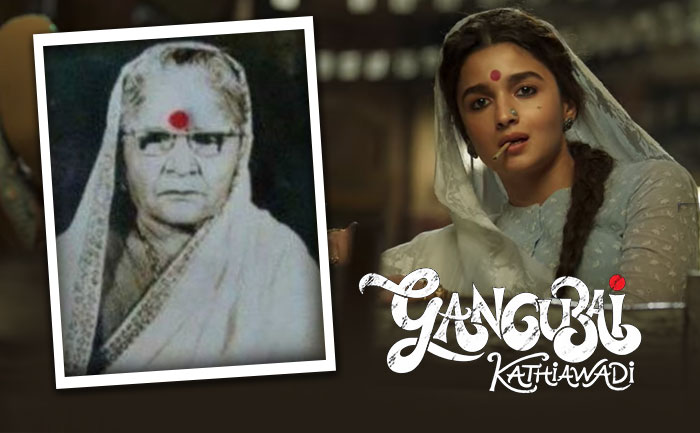 Ever since the announcements, Sanjay Leela Bhansali's upcoming film-Gangubai Kathiawadi has become one of the most talked-about movies in India. Because it is based on a real-life story and the fact that it's an extravaganza project. Alia Bhatt will be seen as Gangubai and it would trace real-life events from the Mafia queen's unusual life in Mumbai. The plot is apparently adopted from Hussain Zaidi's book and Alia Bhatt looks quite intriguing in her first look posters. The film kept audience interest piqued and today the official teaser will be released. Before you watch the teaser or the movie, here are the interesting facts to know about-who was Gangubai Kothewali?
Who was Gangubai Kathiawadi?
As revealed in the books and the details available on the internet, Gangubai was born in Kathiawad (Gujarat) in 1939. Her real name was Ganga Harivandas and she hailed from a lawyers family, which was of very conservative beliefs. She was the only child to her parents and she had completed her schooling at a local government school. Since her teenage, she was inclined towards the glittery world of acting. She wanted to pursue a career in Bollywood and without knowing much about the glamour world's affair she left her family. Leaving her family uninformed she took enough money and jewellery only to get embroiled in further new problems.
After she stepped out of her house, one of her father's clerk helped her so she could reach Mumbai. Upon reaching the city of dreams, she realized it to be a different world from her imaginations and survival became quite challenging for her. She fell in love and got married to Ramnik Lal(the clerk) only to get dumped by him. Making fake promises her husband sold her off at a brothel pushing her into the prostitution business at a young age. She was sold off in Kamathipura for a mere amount Rs. 500. Alia Bhatt starrer upcoming film to feature Emraan Hashmi as her husband and the shades of his characters would be inspired from Hussain Zaidi's book.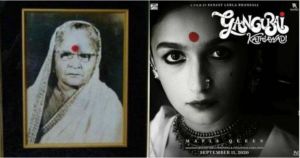 Initially, Gangubai didn't want to be a prostitute, however, she considered to stay back in Kamathipura, because she believed that her family would not accept her. After living for a few weeks hopelessly, she soon became one of the most prized prostitutes. Her clients included renowned personalities and people from the mafia world. Her knack for making rich clients made her famous and soon she gained power within her workspace. During the 1960s with her increasing popularity, Gangubai becomes the owner of many brothels in Kamathipura, as mentioned in Hussain Zaidi's book. However, she apparently didn't allow women who were not willing to be in such a profession.
How did Karim Lala become Rakhi brother to Gangubai Kathiawadi ?
After Gangubai Kathiawadi become a renowned name within her brothels, she got embroiled in much bigger problems. As mentioned in the book, a renowned gangster forced twice and which left her feeling invalid for a few days. This brings her to then renowned don, Karim Lala. Upon discussing the matter with him she made him her Rakhi brother. This made her even more powerful in Kamathipura and in no time she was a synonym to rich people. Reportedly, she would wear sari's made of golden border and she also owned expensive cars. On the other side, Lala keeping his promise protected her from the gangsters and people who would trouble her.
In no time Gangubai became the mafia queen in Mumbai. After gaining power, fame and money she dedicated her life to helping children from her community. Reportedly, she worked towards getting justice for young prostitutes and worked on the development of people living in brothels.
Sanjay Leela Bhansali is among the list of filmmakers who are known for showcasing bold sides to the characters in their movies. With the announcement of Gangubai Kathiawadi, netizens have been eagerly waiting to know about the film. The film is currently slated to be released on July 30 and it also features Shantanu Maheswari, Huma Qureshi and including few others. Ajay Devgn to appear in a cameo role, as per reports, but nothing much is known about his character.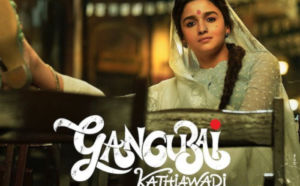 Are you looking forward to the release of this film? Do let us know. Meanwhile, for more such updates, stay hooked on the Live Mirror.
Also Read: Gangubai Kathiawadi: Alia Bhatt Announces RELEASE Date With New Poster