Coronavirus Update: WHO Warns Middle East Region For Second Wave Pandemic Outspread
The World Health Organization On Thursday Warned The Middle East Region To Be Prepared For The Second Wave Of Pandemic Coronavirus. Several Countries From This Region Recorded A Spike In Infection Rates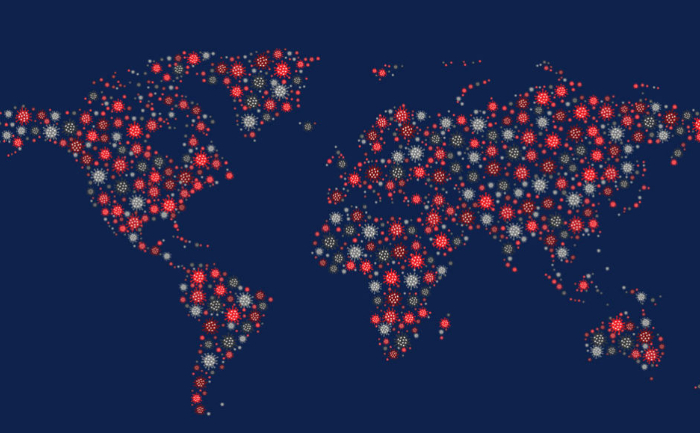 The pandemic Coronavirus outspread made almost all the countries undergo complete lockdown phases, so that the spreading could be contained at a greater extend. While COVID-19 spread is like the wild fire across the globe, the recovery rate has also witnessed a spike by October. However, WHO has now warned the Middle East region for the second wave of pandemic.
The winter season is here and with the start of the new season, the spreading data has also recorded a spike in the infected people. The spike has been observed in the middle east region, as per the reports. The regional director for the World Health Organization, Ahmed al-Mandhari apparently stated on Thursday i.e. November 19 that the only way to avoid mass deaths is for countries to quickly tighten the restrictions and enforce preventative means before the second wave of pandemic begins.
He said that more than 60% of all the new infections cases in the past week were reported from Iran including Jordan and Morocco have recorded worst Coronavirus outbreak. Countries such as Lebanon and Pakistan have also showcased the spike in spreading numbers. Jordan, Tunisia and Lebanon on the other side have reported to record the biggest single-day death spikes in recent times.
For the unversed, as the spreading sees a spike in numbers the UAE on Wednesday imposed a temporary suspension on the fresh visit visa applications from nations such as Pakistan, Iran and others. It has banned nine countries for the visit visa application.
For all the latest news updates and gossips, stay hooked on to The Live Mirror.
Also Read:  Coronavirus Update: India Records Fresh Infection Spike With 585 Death In Last 24Hrs