Did you know why MS Dhoni removed the Tiranga from his helmet?
Do you know the reason why Mahendra Singh Dhoni had to remove the Tiranga from his helmet? Well, its for the love of nation and the tricolor flag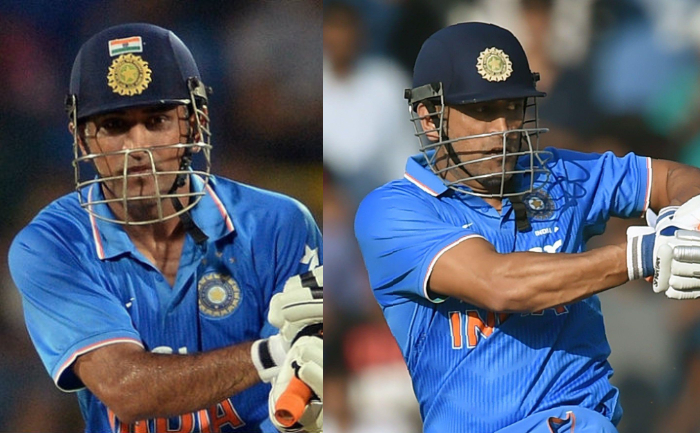 India cricket legend, MS Dhoni made millions of fans with his graceful performances on the cricket ground as well as with the simplistic lifestyle that he leads. He has greatly contributed towards Indian cricket over the span of almost a four-decade career. Dhoni has always been vocal about being attracted to the Indian Army services. He had even revealed that he would've joined the armed forces if he had not made a successful career in cricketing. Not many know that his love for the nation made him remove the tricolor from his helmet, which he carried while being the wicket-keeper. While other players had tricolors on their helmets, MS Dhoni removed it as a gesture of respect towards the Indian flag.
Apparently, Dhoni had refused to carry the small flag on his helmet, which is usually sticked on the front head of the helmet of all the players. The reason he had removed the flag because often the wicket-keepers rotate between wearing and removing their helmets. Depending on the situation, they end up keeping the helmets on the ground. And when the tricolor is onto the helmet it would be a gesture of disrespect and against the law. Dhoni apparently didn't like the idea of the Indian flag being placed on the floor through the medium of player's helmet. Thus he removed the tricolor whenever he had done the wicketkeeping job for the team.
MS Dhoni has been a wicket-keeper from 2005 to 2014. After the former skipper announced his retirement from the International matches recently, the Board of Control for Cricket in India (BCCI) president Sourav Ganguly had picked the two best wicket-keeper batsmen in the Indian cricket team. While talking to PTI, he had informed, "Rishab Pant and Wriddhiman Saha are our two best wicketkeeper-batsmen in the country."
For more such updates, stay hooked on to The Live Mirror.
Also Read: MS Dhoni Parents Hospitalized In Ranchi After Testing COVID-19 Positive