Will play MS Dhoni even if he was 80, in a wheelchair: AB de Villiers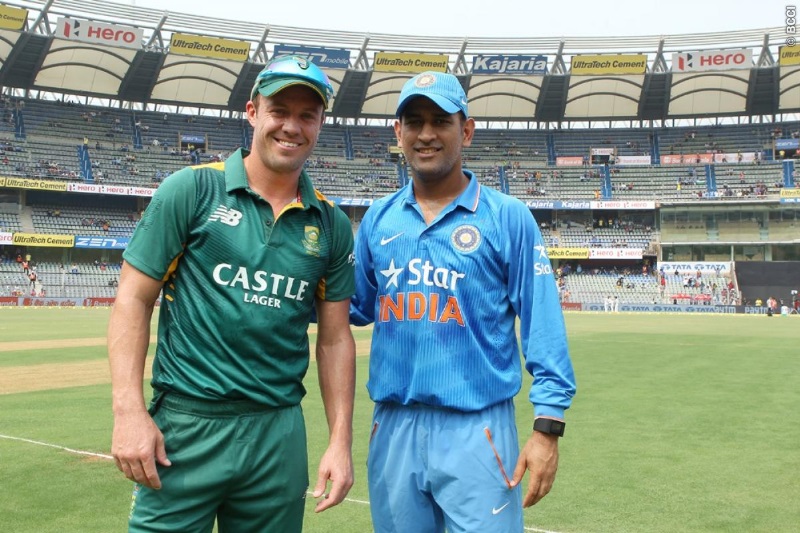 Former India captain Mahendra Singh Dhoni's recent form has sparked a huge debate of whether it would be right to continue with him, especially with the likes of Rishabh Pant waiting in line.
But with all said, there remains no doubt that the wicketkeeper-batsman remains a popular figure in the Indian dressing room and is all certain to sit in that flight to the 2019 World Cup. The decision, however, has been questioned by many former Indian cricketers and critics, who believe that the swashbuckling finisher has lost his brute power and is no longer the great batsman he once was.
Retired South Africa batsman and Mr 360 AB de Villiers, however, has his weight behind India's most successful limited-overs captain. India should feel lucky to have such a player with such a good record, stressed the former cricketer.
"You guys are funny. No, I would play MS Dhoni in my team every day of every year. He can be 80, in a wheelchair, and he would still play for my team. He is fantastic I mean look at his record. You want to drop a guy like that? You can go ahead by all means. I wouldn't."
Also Read: AB de Villiers says Virat Kohli is great skipper who learnt from his mistakes
Dhoni's struggles with the bat in recent times is nothing new. Ever since the 2017 Champions Trophy, he has constantly struggled to rotate strike at the crease, while also failing to hit the big shots. But at IPL 2018, Dhoni looked to have rejuvenated himself with his stunning show with the bat as a finisher for the returning champions Chennai Super Kings.
It seemed that the veteran cricketer has once again found his famous touch to clear the park in any situation. But Dhoni has so far struggled to replicate his IPL performances. In England, he was subject to many boos and twitter criticisms for his slow strike rates at times when Indian needed to accelerate.
In 10 innings this year, Dhoni has managed to score just 225 runs at a strike rate of 67.36.
But not just De Villiers, former India skipper Sourav Ganguly has also come in full support for the Jharkhand born cricketer.
"I don't know what combination they are thinking of. But I'm sure he (Dhoni) will do well in the World Cup. The West Indies series is a big series for him," said Dada.
Also Read: India's chances in Australia depends heavily on pacers' fitness: AB de Villiers
Video Credit: The Quint