Will Smith Gives Heart-Warming Speech on Son Jaden's 21st Birthday, Pic & Videos
American actor Will Smith celebrates Jadon's 21st birthday with a heart-touching speech. Watch videos and See Pics.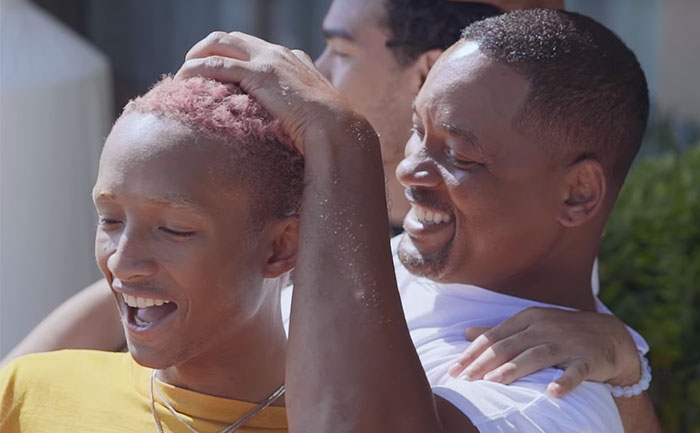 Hollywood superstar Will Smith is undoutebdly one of the best fathers in the World. Yes, the American actor is a doting father to his children and he has once again proved it by giving a heartwarming speech on his son Jaden's 21st birth anniversary.
According to reports, Will Smith along with his entire family moved to Malibu, California for Jaden's birthday celebration. The pictures and videos of Jaden's birthday celebration are doing rounds on social media. Looking at the pictures and videos of the celebration, they have had a very beautiful time together. In the video, Will Smith can be seen sharing birthday toast.
After the cake cutting ceremony, Will Smith can be heard cracking a joke saying, "I'll tell you something my father told me on my 21st birthday. Never break two laws at one time. Because you increase your chances exponentially of getting caught for both. So only break one law at a time."
"I'm really proud of you, just the way that you've grown in the past few years is what parents hope for. You take it seriously to contribute to the human family. You just make us proud every single day. So, here's to your 21st birthday today, and here's to you being a full grown man," he said in his speech.
Continuing his joke, Smith said, "And here's to get you off of my insurance. Here's to paying your own bills. The accountants are transferring your stuff first thing tomorrow morning."
The Hollywood actor reminded Jadon that he was on his own from now on. Will Smith joked. All of 21, Jaden has already made his mark in music and even performed in India this year. Recently, he has focused on humanitarian issues and started the "I Love You" food truck, which was used to feed the homeless in Los Angeles.
Check out pictures and videos from Will Smith's Son's birthday celebration: