Yeh Un Dinon Ki Baat Hai To Go Off Air Soon, Confirms Ashi Singh Aka Naina
One of most popular Indian TV Shows, Yeh Un Dinon Ki Baat Hai to off air in next 4 to 5 weeks.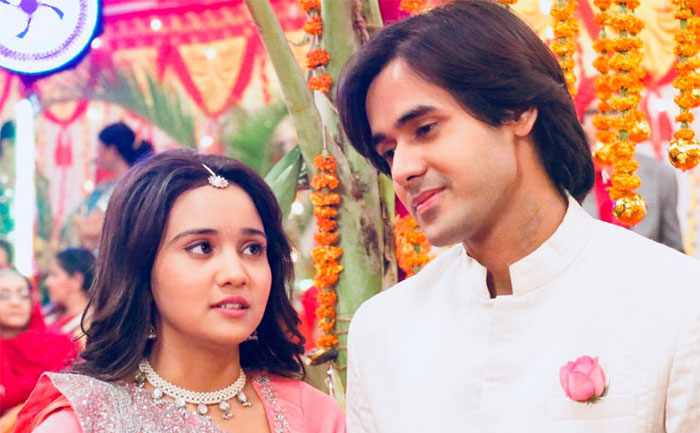 If you watch Yen Un Dinon Ki Baat Hai Indian TV Series, this is bad news for you. Yes, the popular Hindi TV serial, Yeh Dinon Ki Baat Hai will go off the air soon, reported IWMBuzz. Due to its fantastic and gripping storyline and the excellent cast, the show has become one of the most watched Indian TV shows.
Produced by Shashi Sumeet Production, Yeh Un Dinon Ki Baat Hai was premiered on Sony TV in September 2017. The leading roles are played by Ashi Singh (Naina) and Randeep Rai (Sameer). The show is based on the youngsters' love story and is set in the 1990s. The show is inspired by the real-life love story of producers Shashi and Sumeet Mittal.
The pair of Sameer and Naina is undoubtedly one of the most loved jodis in the TV industry. With Naina's innocence and Sameer's flamboyance, the couple has managed to recreate the sweet romance of the 1990s.
If the report is to be believed, Yeh Un Dinon Ki Baat Hai show will go off air in the next 4 to 5 weeks.
"The story is presently in its last phase and it will come to a logical end. In a natural progression, Sameer and Naina will realize their strength as writers and understand the importance of working together as a team. This will mark the end of the show," a source told IWMBuzz.
Confirming the news, when Ashi Singh was asked about the same, she told IWMBuzz.com, "Yes, this is very emotional news and I could not handle it personally when we were told of it yesterday (12 July). It is true that our show is going off air next month."
"There are so many things that I want to tell the fans of Yeh Un Dinon Ki Baat Hai. We all know that they are very emotionally attached to the show. I could not control my tears when I got the news. I could not speak to anyone after that. I will soon get in touch with the fans. I know they are so attached to the show. Having said this, the show had to end at some point of time," Ashi added.
"Our fans have been with us for nearly 2 years now. This is the last month coming. So be with us and shower us and the show with all your love till it lasts," Ashi concluded.
Also Read: Yeh Un Dinon Ki Baat Hai: Naina Has Another Husband?