Star Trek Icon William Shatner Zooms Into Space On Blue Origin Flight
William Shatner Goes To Space On Blue Origin's Flight. Check out video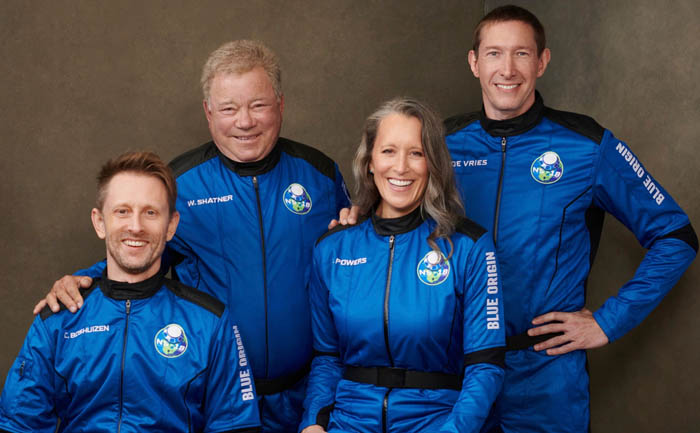 William Shatner is best known for his role as Captain Kirk in the popular sci-fi drama Star Trek. The actor has created a record today.  He flew into space on a Blue Origin flight. This makes Shatner the oldest person ever to travel to space.
William Shatner moved to tears by space launch with Blue Origin (https://t.co/tqXC3UsrKN) #NS18 #williamshatner #startrek

Credit: @BlueOrigin pic.twitter.com/dAhnXs4Wmo

— SPACE.com (@SPACEdotcom) October 13, 2021
Shatner travelled to space in Jeff Bezos Blue Origin Flight. The actor described his journey into space as overwhelming and something everybody should experience.
"I'm overwhelmed. I had no idea. We were talking earlier, yeah, it's going to be different – whatever that phrase is that you have a different view of things, it doesn't begin to explain, to describe what, for me," he said upon exiting his Blue Origin flight.
"I'm so filled with emotion about what just happened. It's extraordinary, extraordinary. I hope I can maintain what I feel now. I don't want to lose it. It's so much larger than me and life."
Speaking to Jeff Bezos after the Blue Origin flight, the 90-year-old actor told him: "What you have given me is the most profound experience I can imagine."
William Shatner took an 11-minute trip into space aboard a Blue Origin flight this morning. Shatner rode alongside three crewmates: Chris Boshuizen, a co-founder of satellite company Planet Labs, and software executive Glen de Vries, who are both paying customers, and Audrey Powers, Blue Origin's vice president of mission and flight operations.
Also Read: Jeff Bezos steps down from Amazon CEO's position tomorrow