BTS Jimin Officially Becomes Member of Green Noble Club
BTS's Jimin Along With Chungha, Kim So Yeon And Lee Sang Woo Join Green Noble Club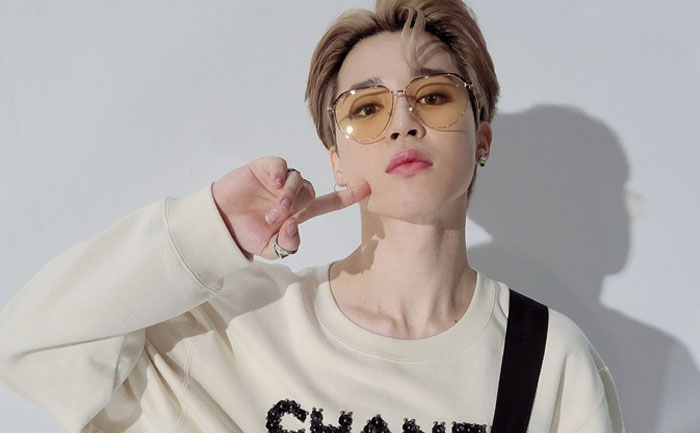 BTS' Jimin celebrated his birthday on October 13.  On his special day, Jimin had made a huge donation to the Green Noble Club. Today the singer known for his philanthropic work has officially joined the Green Noble Club. The foundation made an official statement that announced Jimin's joining of the club. However, the exact amount of donations and time was not made public
Not only Jimin but Chungha, Kim So Yeon And Lee Sang Woo are also part of ChildFund Korea's Major Donor Club. Jimin's group friend J-Hope had become an official member back in 2019.
The ChildFund Korea's Green Noble Club is comprised of individuals who have donated a sum of at least 100 million won (about $83,700). Or they pledge to donate 100 million won (around Rs. 63, 26,840.75 approx) within 5 years. So far, the contract amount is said to have reached 56.4 billion won.
But Big Hit Music has not made an official statement regarding it. Reportedly Jimin does not want his donation to become public.
On October 13, ChildFund Korea, an organization that advocates for the protection of children, announced that the Green Noble Club had surpassed 300 members. The new celebrity members who have joined the club this year are BTS' Jimin, Chunga, married couple Kim So Yeon and Lee Sang Woo. Also broadcast jockey YangPang and YouTuber HEOPOP.
BTS will give their first live performances for the first time after the pandemic at a series of shows starting November 27 at SoFi Stadium near Los Angeles.
Also Read: Happy Birthday Jimin: Here's How the ARMY is Celebrating BTS' Mochi's Special Day