Woman loses NASA internship due to profanity on Twitter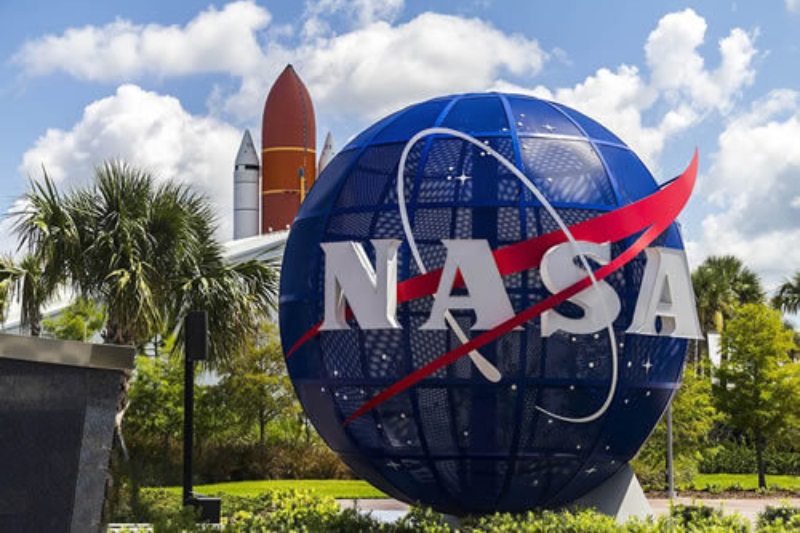 Lately, a woman lost her internship due to profanity-laden tweet with ex-NASA engineer and member of the National Space Council, Homer Hickam on Twitter. The woman has a Twitter account named Naomi and probably she was in a mood to celebrate getting an internship to the US space agency.
In an excitement she tweeted, "Everyone shut the f*** up, I got accepted for a NASA internship." Now this caught the attention of Home Hickam who replied to her tweet saying, "Language" implying that the woman should refrain from using profanity. In response to Hickam's tweet Naomi replied, "S**k my d*** and b**** I'm working at NASA."
Further Hickam countered by saying, "And I am on the National Space Council that oversees NASA." However, now all the tweets have been deleted.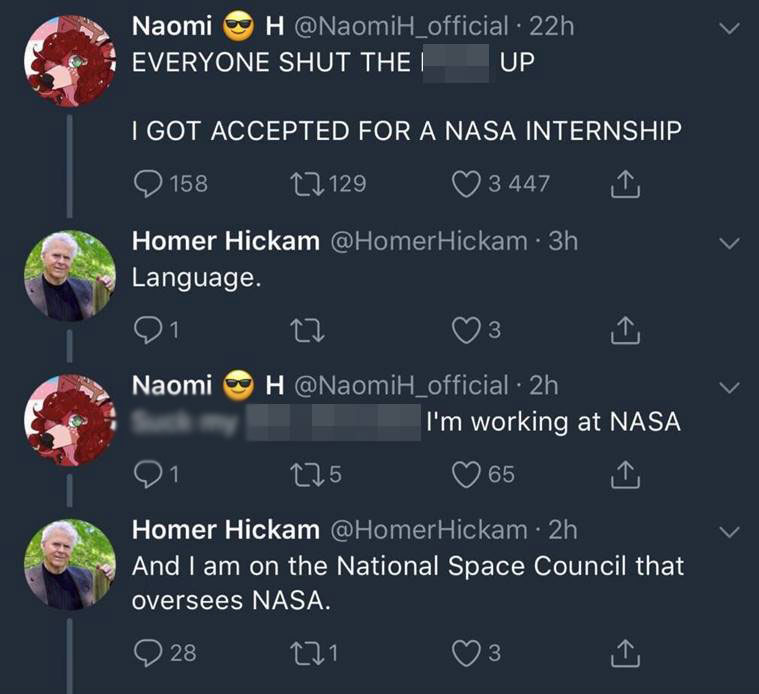 Also Read: NASA's Parker Solar Probe launch for Sun, postponed till Sunday
This turned out to be worst for Naomi as the exchange of tweets got the attention of NASA which revoked her internship. Twitteratis reacted to the incident, Some blamed Hickam for Naomi losing her internship while some argued that if she didn't know who Hickam was Naomi probably didn't deserve the internship in the first place.
Hickam, in a blog post which has also been deleted, spoke about why he replied to Naomi's tweet and that he had nothing to do with her getting fired from her internship.
This is what he wrote: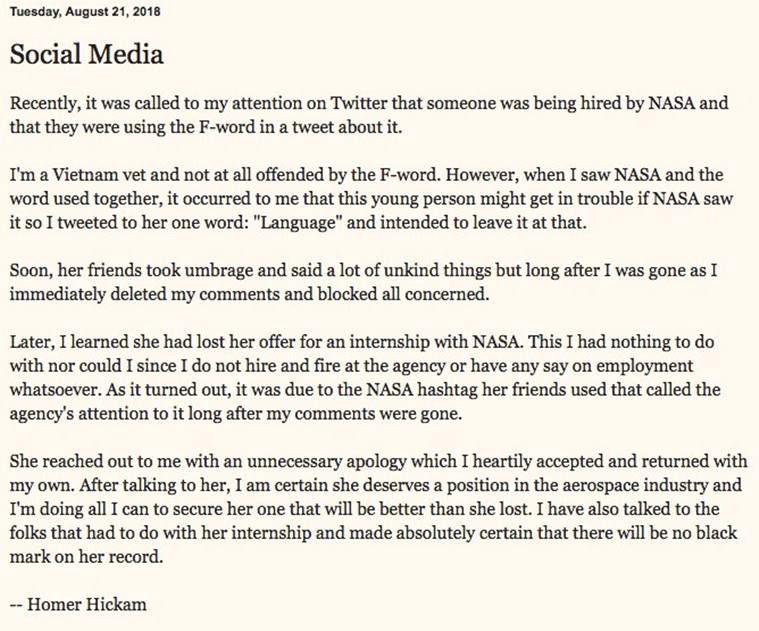 Also Read: NASA's Parker Solar Probe to Sun launched in second attempt