Women's World Cup 2019 Draws More Audience Than 2018's Men's World Cup Final
Women's World Cup 2019 final rakes more viewership than Men's World Cup Final 2018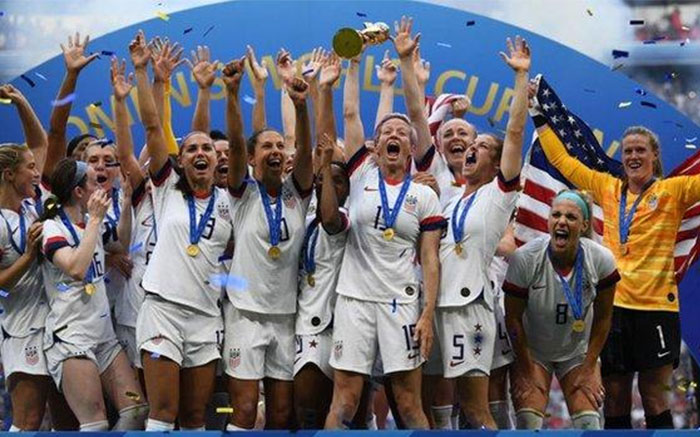 We always hear girls outnumbered boys when it comes to studies but no one would have imagined that they would achieve the status of equality in sports as well. It took time but girls have shown immense interest in Sports and it is quite evident in Women's World Cup 2019 Finale.
Yes, in the Women's World Cup 2019, United States won the title for the fourth consecutive time by beating the Netherlands in Lyon. The finale of Women's World Cup 2019 was attended by millions of people and it has reportedly recorded more viewership than the Men's World Cup 2019 Finale.
The Men's Football World Cup has always been a topic of discussion but this time Women's World Cup seems to have overtaken the men's game. According to a report published in Hollywood Reporter, the United States' 2-0 victory over the Netherlands, its second straight title and fourth overall, drew a 10.0 household rating in overnight metered markets on Fox. That's up about 20 per cent from the 2018 men's final between France and Croatia, which drew an 8.3 in the preliminary ratings on the way to 12.5 million viewers in the finals. (Fans chanted "Equal pay!" as the U.S. women's team accepted its trophy.)
The US has once again turned out to be victorious after defeating the Netherlands. The finale of Women's World Cup 2019 was more than a game, it was a chance to highlight the equal status of women in Sports. The USA striker Megan Rapinoe, who hugely contributed beating the Netherlands 2-0, scored a second-half penalty to finish the tournament with six goals and three assists.