Won't let PM Modi sleep until he waives farmers' loan: Rahul Gandhi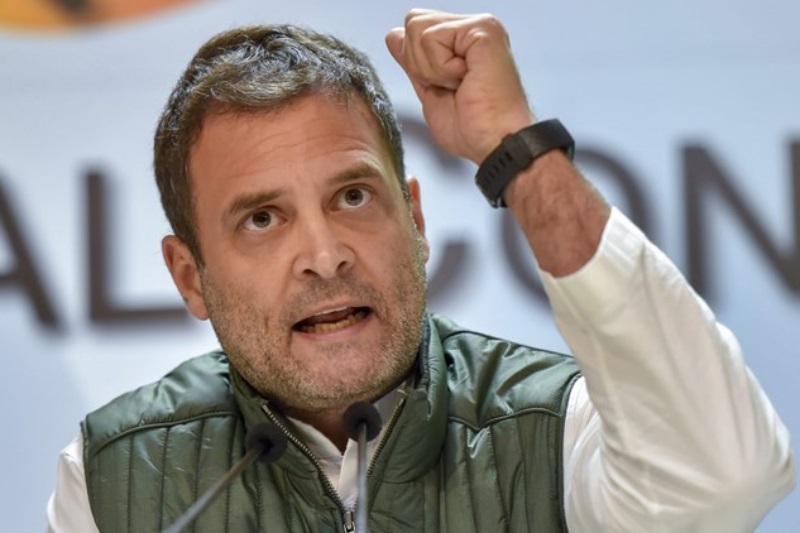 Taking a dig at centre, Congress president Rahul Gandhi on Tuesday challenged Prime Minister Narendra Modi to waive of farm loans. Rahul Gandhi also stated that the Congress will not let PM Modi sleep peacefully until he waives those loans.
Addressing the media in the Parliament complex, Rahul Gandhi said that the government has turned a blind eye to the loans given to 15 top industrialists of the country, including Anil Ambani, but has made no effort to alleviate the woes of the farmers in the last four years.
"We have already acted on farm loan waivers in few hours. Modi could not do this in the last four years. We will make sure farm loans are waived off. We will not let PM Modi sleep peacefully until he waives those loans," the Gandhi scion noted.
Raking up the Rafale fighter jets issue, the Congress president reiterated his earlier charge that the government favours select industrialists while ignoring debt-ridden farmers and the common man.
Earlier in the day, BJP MPs demanded an apology from the Congress leader over Rafale fighter jets issue following the Supreme Court verdict which ruled out the need for a probe. However, the BJP chorus didn't go down well with UPA chairperson Sonia Gandhi, who was visibly agitated.
Sonia Gandhi stood up from her chair and urged the speaker to let her party leader Mallikarjun Kharge speak, following which she was seen giving instructions to Congress floor coordinator Sushmita Deb.
On Monday, fulfilling its poll promise, the newly-formed Congress government in Madhya Pradesh and Chhattisgarh announced farm loan waivers.
Also Read: MK Stalin: Rahul Gandhi should be PM, unveils M Karunanidhi's statue