Best Work-From-Home ideas to earn money even during Lockdown
Here's how you can earn up to Rs 40,000 to Rs 50,000 monthly doing work from home during the lockdown.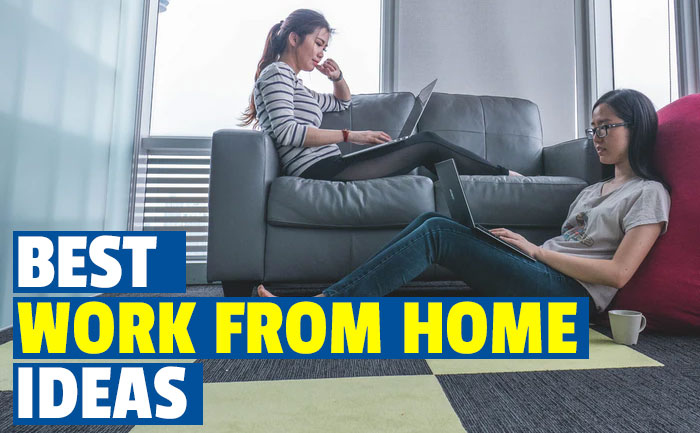 Coronavirus outbreak has brought to fore a critical issue of how companies need to manage their most critical asset – people or employees. Social distancing is the need of the hour amidst the COVID-19. With the entire nation on a lockdown, Prime Minister Narendra Modi himself requested citizens to work from home and avoid venturing out to contain the spread of the virus.
The COVID-19 breakout in India has led to over 10,000 positive cases and more than 300 deaths. In times like this citizens are home quarantined and have been practising self-isolation to prevent the rapid spread of novel Coronavirus.
Due to Coronvirus scare, we already have the first estimate of the job-destruction caused by the nation-wide lockdown. The numbers are staggering, worse than anything the world has ever known. According to reports, jobs lost in India in the previous two weeks are more than anything ever recorded in economic history.
The prolonged lockdown to contain COVID-19 may lead to further job cuts in the Indian IT industry,  NASSCOM former president R Chandrashekhar has said that the work-from-home culture might become a positive development in the long run as it opens up newer avenues and saves investments by IT firms.
A 2017 study from Upwork and Freelancers Union even predicted that over half of the workforce will do freelance work in the coming decade, citing the fact that nearly 50% of millennials are freelancing already.
As lockdown in India will continue till April 3, 2020, and you still have a lot of time to spend at home, take this opportunity to accelerate your growth.
If you want to coast into the future with real skills that pay, check out these work from home ideas to earn decent money even during the lockdown and beyond.
We have found a website named My Digital Ideas, which has covered in-depth work from home ideas. Using those ideas you can earn up to Rs 40,000 to Rs 50,000 monthly from the comfort of your own home. The E-book will surely provide plenty of benefits that include:
Best Source Of Income During Lockdown
10 Legit Ways Where You Can Earn Money By Sitting Home
Earn Up to 40k-50k a Month
Work From Home
Be Your Own Boss
Earn By Playing Games
Earn From Instagram
Earn From YouTube
Earn From WhatsApp
Work From Any Part of The World
The more you Work, The More You Earn