World Bank's Ease of Doing Business Ranking: India jumps 23 places to 77th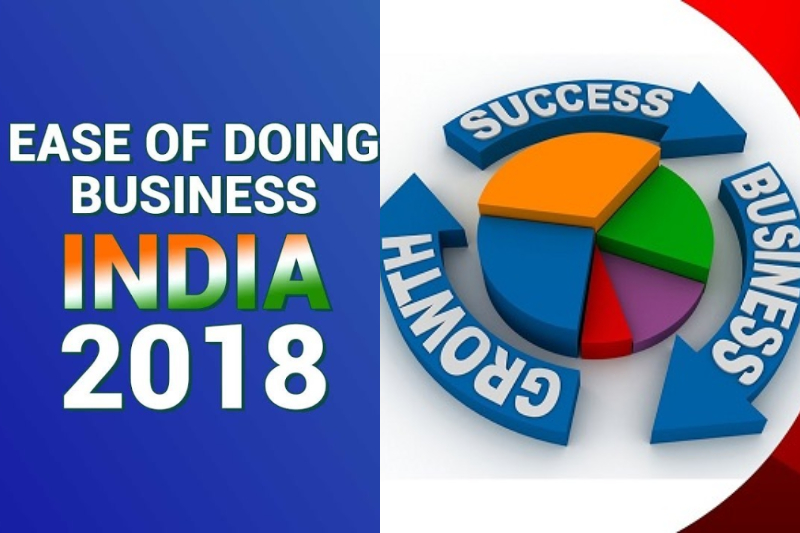 A major boost for Narendra Modi led-government, India has jumped 23 notches from the last year in the World Bank's Latest Ease of Doing Business ranking. Currently, India is ranked 77th and became the top-ranked country in South Asia for the first time and third among the BRICS.
The latest report also recognised India as one of the top 10 improvers in this year's assessment, for the second successive time. India is the only large country this year to have achieved such a significant leap.
The latest ranking shows, Indian has jumped 23 positions and moved into the top 100 rankings among 190 countries. India has reportedly improved its rank by 53 positions in the last two years and 65 positions in the last four years (2014-18).
On the "distance to frontier metric" —  a measure to gauge how far an economy's policies are from global best practices, India's score improved to 67.23 from 60.76 last year.
Last year, India had improved its business regulations in absolute terms — indicating that the country is continuing its steady shift towards global standards.
The annual report, which ranks countries on business-friendliness, procedural ease, regulatory architecture and absence of bureaucratic red tape, could not have come at a more opportune time for the government that is caught in a perception battle with the RBI's autonomy.
Briefing the media over the latest ease of Doing Business ranking, Finance Minister Arun Jaitley said, "With all uniform construction bye-laws, from 184 in 2014 ranking we have jumped up by 129 points to 52. This is the largest single jump. It was a big corruption issue. But there has been a record improvement in ranking."
When the NDA government came to power in 2014, India stood 142nd in World Bank's "Doing Business" list. "We have made progress in leaps and bounds, probably the most significant in the history of Ease of Doing Business," Jaitley said.
"Such a jump might not have happened ever. We need to take more steps. We need to try and improve the criteria in which we are lagging behind in numbers," Jaitley.
"It's collaborative effort & combination of several interventions that have resulted in improvement into this 'Ease of Doing Business' index. He also called it a path-breaking reform," Union Minister Suresh Prabhu on World Bank's 'Ease of doing business' index showed.
Also read: All concerned files are being examined, says Chief Vigilance Officer KV Chowdary