World Cup 2018: Croatia beat England 2-1 to reach maiden final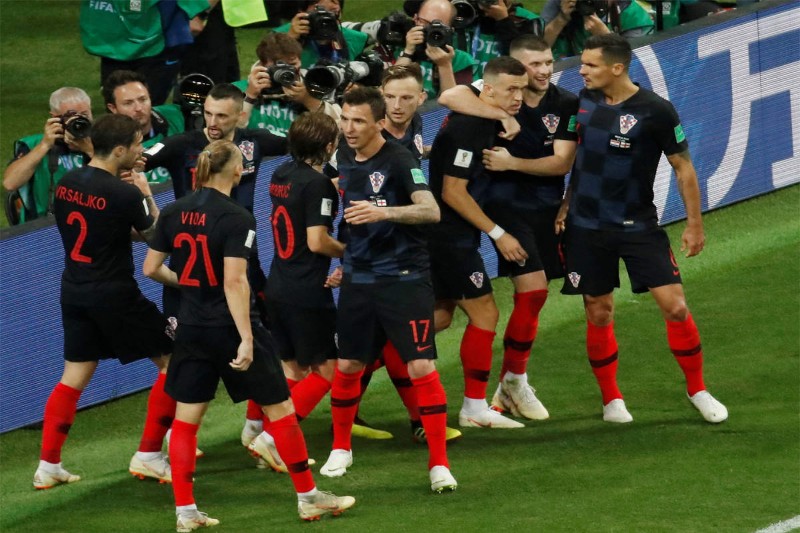 It's over. Football is not coming home and as England's dream of making it to their first ever final in more than half a century diminished, the fear of past crept up again. Croatia won 2-1, despite being a goal down and progressed to their maiden World Cup final.
They play France on Sunday in Moscow. England too wil stay back, with their pain and regret. They take on Belgium in a game that will remind both of their failures to reach the summit and instead play for a mere consolation prize – a thrird-fourth place playoff.
These English players inexperienced, immatured had exceeded many perceptions and restored faith in the national team and 22 minutes away from a final, they were as Gareth Southgate said, writing their own stories. But in the end it was a familiar tale to tell – of great starts giving away to nervous and insipid endings.
One step away from taking a shot on history, England had a dream beginning, when Kieran Trippier scored a from a gorgeous free-kick as early as the fifth minute. Croatia were drained with no pace and rugged after consecutive extra-time victories.
The game certainly looked England's to take and by the time Harry Kane missed twice from close ranges – one in an offside position – and Jesse Lingard had fired wide, the 'Three Lions' had already turned and twisted the Croatian defence numerous times. The opposition were limited to crosses which striker Mario Mandzukic found no hold of.
That was how the first half ended with England hoping they could have scored another, to make the game much easier than what it would prove be later.
Croatia came roaring into the second, forcing England – who were by now nervous and tired – deep. Their midfield suddenly found an inch more of space and Luka Modric and Ivan Rakitic had more time on the ball. The Englishmen were not able to attack the same and they relied on John Stones, Kyle Walker and Harry Maguire to keep them alive. Walker even blocked a shot, taking hit at a part one would not love to describe.
But as ' The Blazers' started attacking from all ends, Šime Vrsalkjo found enough gap in the right flank to cross. He did and Perisic showed great commitment to ghost in between Walker and Trippier and as the ball eluded Maguire, the Inter Milan winger struck out a boot. Walker put out his head but Perisic's boot connected and Croatia were level.
England had conceded again, twice after taking the lead in the knockouts. They had failed to stop Yerry Mina against Colombia and again here, 22 minutes away from a grand final they were in danger of being dragged into extra-time or of conceding again or of going home.
Croatia had gradually grown into the game, rather England had given the space to do so. But now once they were levelled, a sense of urgency ran through and from every attack they looked likely to score.
It was just the opposite for England who were nervous, bereaved of an idea and shocked. Perisic struck the post, Rebic hit the rebound straight at Jordan Pickford, who pulled up another good save from Mandzukic and by the time the first-half of the extra-time ended, it looked as if it was England, who were lucky to be still hanging.
But Mandzukic was unstoppable. After seeing his lovely touch from a cross being brilliantly saved by Pickford, he scored to take the game away from England's grasp.
Late into the second-half of extra-time Perisic and Tripper challenged for a header just outside the England box. The latter connected, but it looked harmless until the ball reached into England box, where Mandzukic spurred by a striker's instincts was sharper and got to the ball before Stones and Maguire. By the time England rose from their sudden slumber, he had already scored.
Also Read: World Cup 2018: Top 5 clubs with the maximum representation in the semi-finals
The game looked over there and although Stones had a header cleared from the goal-line, England never really were into forcing a penalty-shootout.
They still will go with their heads held high and as the final whistle blew and the exhausted English players slumped to the ground in tears, the roar and applause from the stands could tell that this was a campaign very different from the earlier failures.
The young and inexperienced have changed many perceptions and whether or not England ever reach a final, this moment, this time and this campaign will forever be cherished.