World Cup 2018: Romelu Lukaku brace helps Belgium thrash Panama 3-0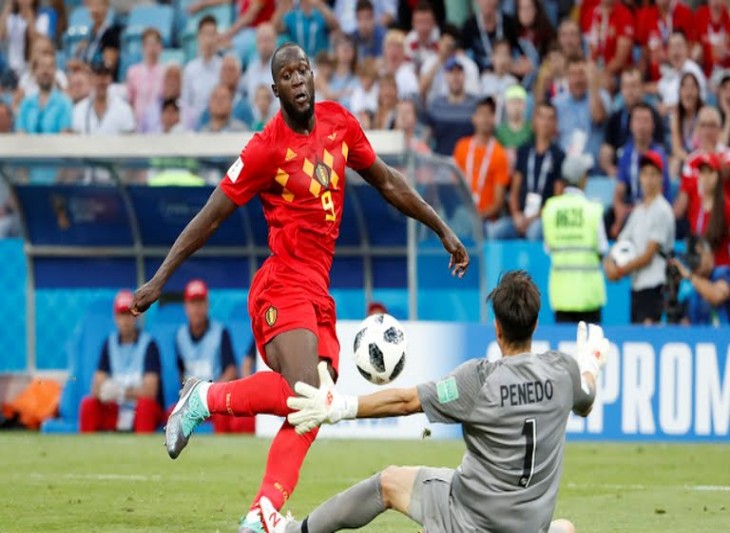 Romelu Lukaku on Monday became his Country's highest goal scorer, netting a brace as Belgium crushed Panama 3-0 to begin their Group G campaign in style.
After a barren first-half, the game sparked to life when Dries Mertens gave Belgium the lead with a sublime dipping volley in the 47th minute after Panama had only half-cleared a long ball from Kevin De Bruyne. Lukaku then ran riot scoring twice in the second-half after being pocketed by Fidel Escober for most of the first.
His first goal came, when Hazard cut inside before playing the ball to De Bruyne, whose curling cross from the outside of his boot found Lukaku's flying header, who made it 2-0 to Belgium in the 69th minute. Six minutes later the striker scored his second, this time finding Hazard's through ball before flicking it over the rushing goalkeeper Jaime Penedo.
Earlier, Undefeated in the qualifying campaign, Belgium got into act immediately with the opening whistle as De Bruyne fired one just above the bar. And even before Panama could touch the ball in the Belgium box, the Red Devils had completed a century of passes.
Blessed with some pacy wing-backs in Thomas Meunier and Yannick Carrasco, Belgium used the flanks to their best with both the fullbacks occasionally finding Hazard and Mertens. But both failed to keep their shots on target instead finding the side-netting within a space of four minutes.
By the 30th minute, Belgium had six corners with Panama managing just their first four minutes later. But for all their attacks and domination, the 'Reds' failed to score a goal, with Chelsea star Hazard missing perhaps the best opportunity of the first-half. Captain Roman Torres' fatal back pass to goalkeeper Jaime Penedo was intercepted by Hazard who failed to keep his shot on target as Panama breathed a sigh of relief.
Other than that Torres had a good first-half standing as his side's main throng against a superior Belgium side. He was however left with very little to do in the latter-half as Mertens scored a wonder-goal, Lukaku found more space and the floodgates opened , eventually handing a comfortable victory to the Belgians.
Left with so much to do defensively, Panama hardly found any space to attack and when they did so, they posed no threat. In the end they mustered just seven shots, which was way less than Belgium's 15. The only time they came closest was when Armando Cooper's shot from distance had Thibaut Courtois crippling to catch the ball.