World Emoji Day 2021: History, Significance and All You Need To Know
Every year on the 17th of July World Emoji Day is celebrated. Here's everything you should know about this day.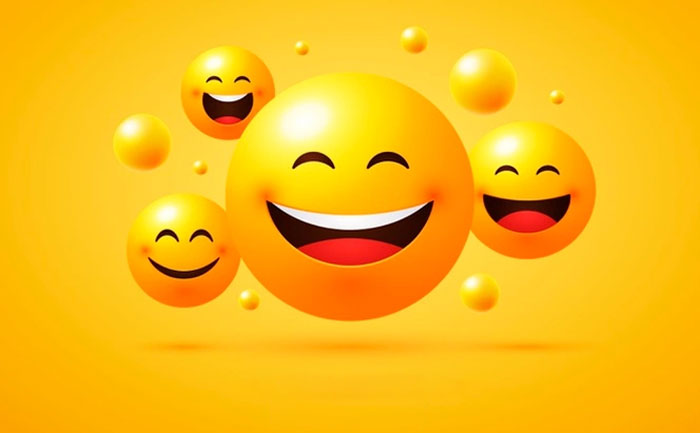 The world is celebrating Emoji Day today. Sending text messages has become a part of our everyday life. Emoticons and other shareable elements like stickers have become an integral part of our conversation. Emojis have indeed made our communication a little easier on digital platforms like Instagram, WhatsApp, Facebook, and Twitter.
To mark the occasion, Twitter has shared the most popular emojis on the social media platform between January 1 to June 30.
Most used emojis on Twitter in India:
😂 (Tears of joy emoji)
🙏 (Praying emoji)
😭 (Crying emoji)
👍 (Thumbs up emoji)
🤣 (ROFL emoji)
😍 (Heart eyes emoji)
🥺 (Pleading face emoji)
😊 (Smile emoji)
🔥 (Fire emoji)
😁 (Grinning face with smiling eyes emoji)
History And Significance:
Emojis were originally developed in 1999 by Shigetaka Kurita while working with a Japanese telecom company NTT Docomo. He created 176 emojis using a grid of 12×12 pixels for the release of a mobile integrated service i-mode. Later, in 2010, Unicode finally standardized the usage of emoji. World Emoji Day is an unofficial holiday that was observed by Jeremy Burge who is the founder of Emojipedia. It has been celebrated annually since 2014. Emojipedia is an emoji reference website that was created in 2013 and which documents the meaning and common usage of emoji characters in the Unicode Standard. It was only after then, global giants like Google, Facebook, Microsoft, and Twitter started creating their own sets of emojis.
Quotes:
"I am emoji-heavy as hell. I would use the same emoji 140 times just to communicate how excited I am." – Frankie Grande.
"What makes emojis special is the fact that it has helped millions express themselves better than even the wide array of words in the oxford dictionary." – Nancy Gibbs
"Today's kids aren't taking up arms against their parents; they're too busy texting them." – Nancy Gibbs
"My emoji vocabulary is pretty limited to, like, the smiling poop and the rainbow and a unicorn or something." – Bob Morley
"I text nonstop, and I love emoji. I'm also on the phone quite a bit for work – probably more than 10 calls per day." – Evan Spiegel
"People are hard-pressed for time but they do need to communicate. Emojis are here to help and make it smooth." – John McWhorter
ALSO READ: World Art Day 2021: History, Importance And Quotes