China: World's first intelligence news anchor unveiled, Watch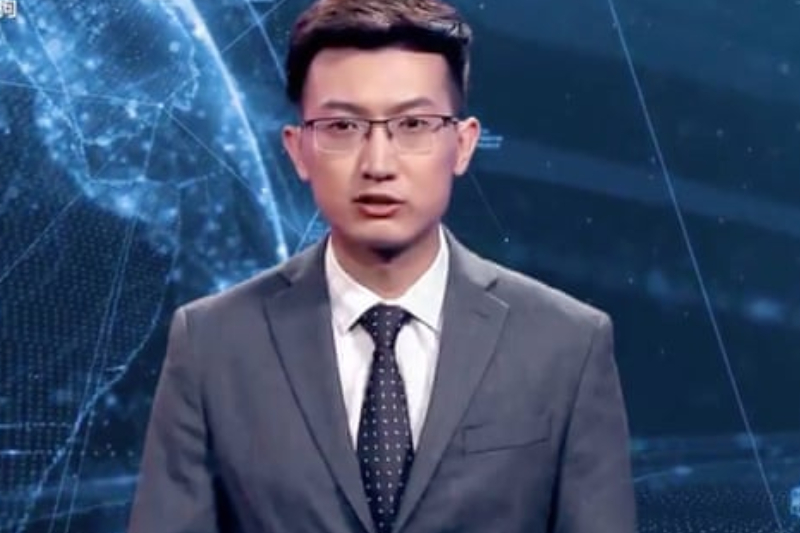 China has introduced the World's first artificial intelligence news anchor this week. According to reports, this artificial intelligence anchor will tirelessly report 24×7 from anywhere in the country.
The Intelligence anchor AI was unveiled by China's Xinhua News agency at the World Internet Conference held on Wednesday. Chinese news viewers were greeted with a digital version of a regular Xinhua news anchor named Qiu Hao.
The intelligence anchor has been jointly designed and developed by Xinhua and Chinese search engine company Sogou. The English speaking intelligence anchor introduced himself by reading out a script before the camera.
Introducing himself, the intelligence anchor said, "Hello everyone, I am an English Artificial Intelligence anchor. This is my very first day in Xinhua News agency. My voice and appearance are modelled on Zhang Zhao, a real anchor with Xinhua."
Adding on he said, "Not only can I accompany you 24 hours a day, 365 days a year. I can be endlessly copied and present at different scenes to bring you the news," he says.
Xinhua's first English #AI anchor makes debut at the World Internet Conference that opens in Wuzhen, China Wednesday pic.twitter.com/HOkWnnfHdW

— China Xinhua News (@XHNews) November 7, 2018
"The development of the media industry calls for continuous innovation and deep integration with the international advanced technologies. I will work tirelessly to keep you informed as texts will be typed into my system uninterrupted," he added.
The anchor continued to say, "I look forward to bringing you the brand new news experiences."
According to Xinhua, the AI technology is not limited to news presenting. The systems can be customised to different clients in other industries. Wang Xiaochuan, the head of Sogou, gave the example of a popular book reading app, Uncle Kai. "In the future, it could be your parents telling the story," he said in an interview.
Xinhua said that the anchor was developed by simulating the voice, mannerism and facial expressions of the real anchor so that it did not appear like a robot.
Also read: FlexPai: World's first flexible smartphone launched in China