WWE And AEW Planning To Hold Events In Empty Arenas Due To Coronavirus Outbreak?
Both promotions are monitoring the situation closely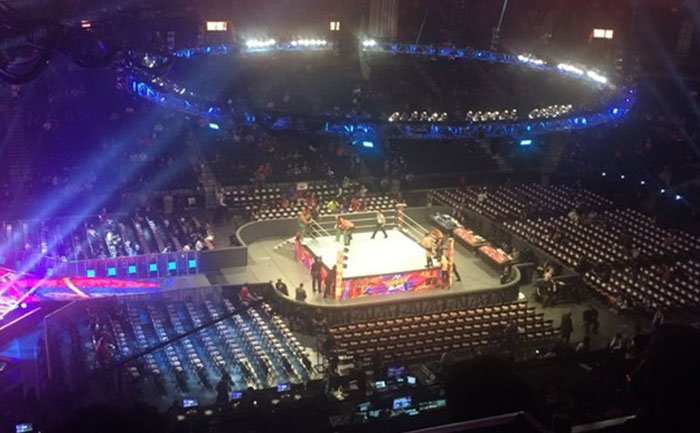 The Coronavirus might soon infiltrate the world of professional wrestling. Both WWE and AEW have mentioned the possibility of empty arena shows due to the Coronavirus outbreak. On an episode of Wrestling Observer Radio, Dave Meltzer discussed the outbreak and the possibility of holding shows in empty arenas adding that it would be negligent on the part of the promotions  to not consider it.
According to Meltzer, WrestleMania could also be going down this route depending on the situation. Aside from AEW and WWE, Japanese promotions like DDT and Stardom are already holding shows in empty buildings to prevent the spread of Coronavirus.
WWE Chief Stephanie McMahon told the Tampa Bay Times "The health and safety of not only our fan base, but also our superstars, really does come first. We don't want to put anyone in a bad situation ever, regardless of the circumstance. Those are not risks worth taking."
This hinted at the possibility of changes in WWE's Mania plans. However, a recent WWE statement claims otherwise. WWE has stated that it does not plan to cancel WrestleMania though they are "monitoring the situation closely".
Similar to WWE, AEW has also released an official statement regarding the coronavirus situation. Currently, the promotion has no plans to cancel any events. However, AEW emphasized that the safety and well-being of AEW fans is a priority. As per their official statement:
"All AEW events are currently moving forward as scheduled. Of course, the safety and well-being of AEW fans, partners and talent is always our top priority, so we will continue to closely monitor the rapidly evolving situation related to COVID-19 and be guided by government officials, health organizations and venue management. AEW will update ticket purchasers if there are any changes to the event schedule, and we encourage everyone in the AEW family to be good to themselves – and each other – by taking preventative actions as recommended by the CDC and WHO."
ALSO READ: What Are The Symptoms Of The New Coronavirus?