Xiaomi unveils smartphone vending machine Mi Express Kiosk in India
Mi Express Kiosk your Xiaomi smartphone vending machine launched in India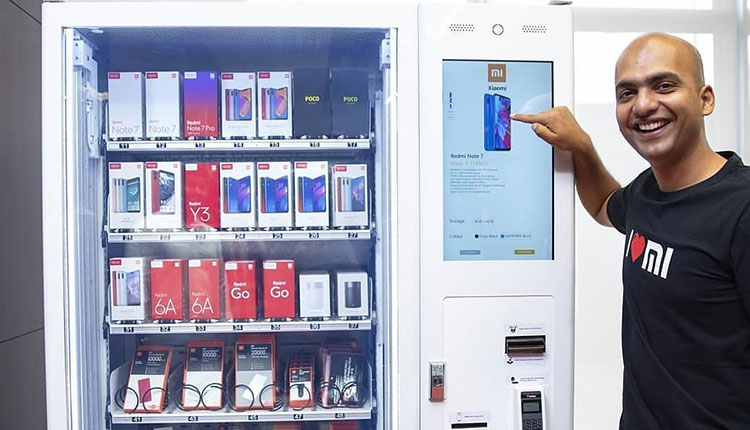 Indian fans of Xiaomi phones are in for a plesant surprise. They can now buy their favourite smartphone just like you buy chips and coke from a vending machine. Yes, Xiaomi has taken the new initiative and will soon launch across India through their vending machine dubbed as Mi Express Kiosk. This machine will be available at prime locations such as tech parks, metro stations, airports, and shopping malls.
Check out the pic here:
The company claims that the kiosks are designed to accept all forms of payment: Credit Cards, Debit Cards, Cash and also UPI. A person will be able to buy not only their favorite smartphone but also the range of accessories with it directly from these vending machines.
The company aims to install their vending machines all over India in the coming few months. All information regarding the machines can be had from Xiaomi's official website. The brand also claims that all the tech that is used in the machine has been developed and researched in India.
Xiaomi becomes the first brand to introduce this retail model. But it remains to be seen if the Indian fan is impressed as they believe in experiencing the product from a retailer rather a vending machine.
Here is some more good news, the company will soon be launching a new smartphone in India that has a triple camera set up. A recent teaser shared by the company shows the single, dual and triple camera.
Are you excited about the launch of the vending machine launched by Xiaomi smartphones?
Also Read: Xiaomi Poco F1 ROM 9.3.25 Adds Dark Mode – Download Full ROM