Yash's fan dies by suicide in Karnataka; 'KGF' star REACTS
According to the latest reports, Yash's fan allegedly has committed suicide in Karnataka. 'KGF' actor expresses grief.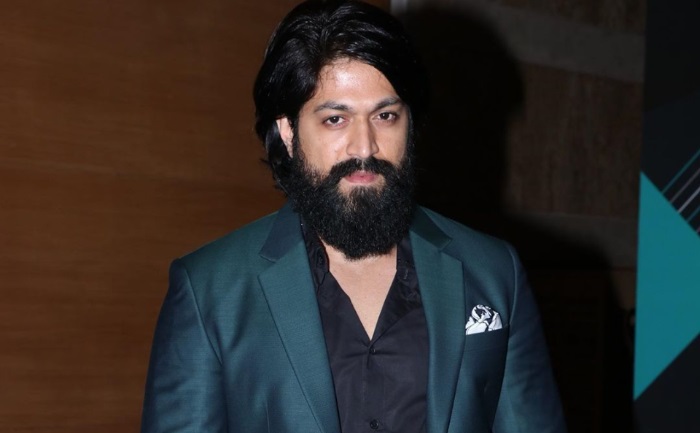 On Thursday, 'KGF' star Yash's fan named Ramakrishna died by suicide recently. He was a 25-year-old youth in Karnataka who passed away by hanging himself at his house in Kodidoddi village of Mandya district. In his suicide note, he mentioned that his life was a huge failure and as a last wish, he expressed that he wanted Karnataka Opposition leader Siddaramaiah and Yash to attend his funeral. The police have registered a case and an investigation is underway.
The police officials are conducting an investigation. He left a suicide note which was written in Kannada. In his suicide note, he mentioned that he could not be a good son to his mother, a good brother to his elder brother. He also spoke about not being successful in love. Ramakrishna claimed that he was a fan of both Siddaramaiah and Yash and wanted them to be present at his funeral. He wrote, "Therefore, there is nothing left to achieve in my life and I am ending my life. This is my last wish."
After learning about the happening, Siddaramaiah visited Kodidoddi village and took part in his last rites. Yash also took his Twitter handle to express his regret over Ramakrishna's demise in Kannada. "Fans love is our life. Our pride. But can we be proud of Mandya Ramakrishna love? This is shouldn't an example for fans love. hope he rests in peace. Om Shanti," he wrote.
ಅಭಿಮಾನಿಗಳ ಅಭಿಮಾನವೇ ನಮ್ಮ ಬದುಕು.. ಜೀವನ.. ಹೆಮ್ಮೆ..
ಆದರೆ ಮಂಡ್ಯದ ರಾಮಕೃಷ್ಣನ ಅಭಿಮಾನಕ್ಕೆ ಹೆಮ್ಮೆಪಡಲು ಸಾಧ್ಯವೇ…
ಅಭಿಮಾನಿಗಳ ಅಭಿಮಾನಕ್ಕೆ ಇದು ಮಾದರಿಯಾಗದಿರಲಿ.. ಕೋಡಿ ದೊಡ್ಡಿ ರಾಮಕೃಷ್ಣನ ಆತ್ಮಕ್ಕೆ ಚಿರಶಾಂತಿ ಸಿಗಲಿ…
ಓಂ ಶಾಂತಿ…

— Yash (@TheNameIsYash) February 18, 2021
Siddaramaiah also posted a series of tweets and spoke about suicide. "I don't think I have ever met him. But it is very saddening to meet your fan under such circumstances. None should end life at such a young age," he said.
ಮಂಡ್ಯ ತಾಲೂಕಿನ ಕೋಡಿದೊಡ್ಡಿ ಗ್ರಾಮದಲ್ಲಿ ಆತ್ನಹತ್ಯೆಗೆ ಶರಣಾದ ಕೃಷ್ಣ ಎಂಬ ಯುವಕನ ಅಂತ್ಯಕ್ರಿಯೆಯಲ್ಲಿ ಭಾಗವಹಿಸಿದೆ.
ಆತ್ಮಹತ್ಯೆಗೂ ಮುನ್ನ ಹುಡುಗ ತನ್ನ ಅಂತ್ಯಕ್ರಿಯೆಗೆ ಸಿದ್ದರಾಮಯ್ಯ ಬರಬೇಕು ಅಂತ ಬರೆದಿಟ್ಟಿದ್ದ, ಆ ಕಾರಣ ಅತ್ಯಂತ ದುಃಖದಿಂದ ಆತನ ಕೊನೆ ಆಸೆ ಈಡೇರಿಸಿದ್ದೇನೆ. 1/5 pic.twitter.com/5CkznIfy27

— Siddaramaiah (@siddaramaiah) February 18, 2021
ಸಮಸ್ಯೆಗಳಿಗೆ ಸಾವು ಎಂದಿಗೂ ಪರಿಹಾರವಲ್ಲ. ಸಮಸ್ಯೆಗೆ ಹೆದರಿ ಆತ್ಮಹತ್ಯೆ ಮಾಡಿಕೊಳ್ಳುವುದು ಎಂದರೆ ತಮ್ಮ ಸಮಸ್ಯೆಯನ್ನು ಬೇರೊಬ್ಬರ ಹೆಗಲಿಗೆ ವರ್ಗಾಯಿಸಿದಂತೆ. ಸಾವಿನ ನಂತರವೂ ಸಮಸ್ಯೆ ಹಾಗೆಯೇ ಉಳಿಯುತ್ತೆ, ಆದರೆ ಅಮೂಲ್ಯ ಬದುಕೊಂದು ನಷ್ಟವಾಗುತ್ತೆ. 2/5 pic.twitter.com/zfKgfP4cHl

— Siddaramaiah (@siddaramaiah) February 18, 2021
ಕಷ್ಟಗಳು ಬಂದಾಗ ಎದುರಿಸುವ ಗಟ್ಟಿತನ ಪ್ರತಿಯೊಬ್ಬರಲ್ಲೂ ಬರಬೇಕು.
ನೆನಪಿರಲಿ, ಸಮಸ್ಯೆಗಳು ತಾತ್ಕಾಲಿಕ, ಆದರೆ ತಮ್ಮವರನ್ನು ಕಳೆದುಕೊಂಡ ಕುಟುಂಬದವರ ನೋವು ಶಾಶ್ವತ. 3/5

— Siddaramaiah (@siddaramaiah) February 18, 2021
ಸಮಸ್ಯೆಯನ್ನು ಮೆಟ್ಟಿನಿಂತು ಬದುಕು ಕಟ್ಟಿಕೊಂಡಾಗ ಇವನು ನನ್ನ ಅಭಿಮಾನಿ ಎಂದು ಹೇಳಲು ನಮಗೂ ಹೆಮ್ಮೆಯಾಗುತ್ತೆ. ಅಭಿಮಾನಿಯೊಬ್ಬನ ಸಾವು ಎಷ್ಟು ನೋವು ಕೊಡುತ್ತದೋ, ಆತ್ಮಹತ್ಯೆ ಅದರ ಎರಡು ಪಟ್ಟು ಕಾಡುತ್ತದೆ. 4/5

— Siddaramaiah (@siddaramaiah) February 18, 2021
ಯಾರ ಅಭಿಮಾನಿಯೇ ಆಗಲಿ, ಯಾವ ಧರ್ಮ – ಸಿದ್ಧಾಂತವೇ ಇರಲಿ, ಆತ್ಮಹತ್ಯೆ ಮಾಡಿಕೊಳ್ಳುವಂತಹ ದುಡುಕಿನ ನಿರ್ಧಾರ ಬೇಡ. ಪ್ರತೀ ಜೀವವೂ ಅಮೂಲ್ಯ. ಕತ್ತಲು ಕಳೆದ ನಂತರ ಬೆಳಕು ಬಂದಂತೆ, ಕಷ್ಟಗಳು ದೂರಾಗಲೇಬೇಕು.

ಭರವಸೆಯೇ ಬದುಕು ಎನ್ನುವುದನ್ನು ಮರೆಯದಿರೋಣ. 5/5

— Siddaramaiah (@siddaramaiah) February 18, 2021
ALSO READ: K.G.F. Chapter 2: Yash, Sanjay Dutt Starrer FINALLY Gets A Release Date