Rubina to Eijaz: Shocking revelations made BB14 contestants that took internet by storm
Here's a look at some of the shocking revelations made by the 'Bigg Boss 14' contestants. Read on.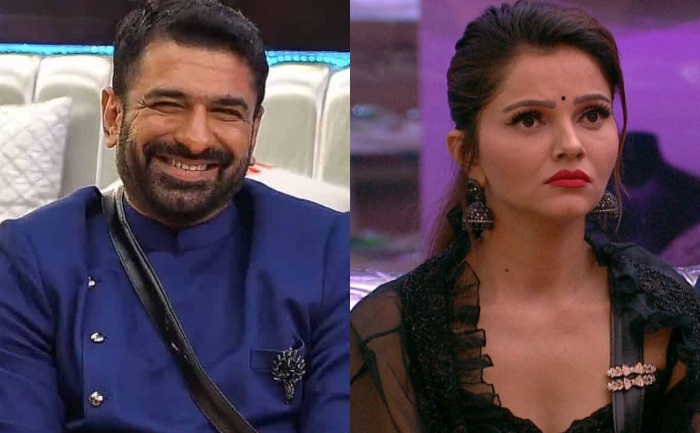 Bigg Boss 14 has been keeping the audience entertained for many months now. It premiered on October 3, 2020, and is the most loved reality shows and there's no denying that. The show is all set to end very soon on February 21, 2020, and the audience is eager to know the winner out of the five finalists: Rubina Dilaik, Aly Goni, Nikki Tamboli, Rakhi Sawant, and Rahul Vaidya.
The contestants of this season have witnessed a lot of drama and some housemates have taken the internet by storm by making some shocking revelations, so here's a quick look at all the surprising facts that have been made in the show.
Bigg Boss 14: Contestants shocking revelations
1. Rakhi Sawant
In one of the episodes, Rakhi Sawant talks to Rahul Vaidya and revealed that her husband Ritesh was already married and had a child when they tied the knot. She also claimed that her husband often threatens to divorce her, but, she still wants to save this marriage.
View this post on Instagram
2. Eijaz Khan
Eijaz Khan shocked everyone when he revealed a dark secret from his childhood in 'Bigg Boss 14.' He said that he was molested as a kid and that his father has no knowledge of this. He claimed that a traumatic incident from his childhood is only known to his therapist. He added that this is one of the reasons he does not like being touched.
View this post on Instagram
3. Nikki Tamboli
Nikki Tamboli revealed that she was kidnapped at the age of 19. She said that she was overseas for an international beauty pageant. Further, the actor will also mention how her parents had asked her to never talk about the incident.
View this post on Instagram
4. Jasmin Bhasin
Jasmin Bhasin spoke about how she almost attempted suicide once because her career was not going the way she had planned. She said, that she would often get rejected in the auditions and she tried to take end her life with an overdose of random medicines but she realized that her life is important and she should not give up.
View this post on Instagram
5. Rubina Dilaik
Rubina Dilaik opened up about how she almost got divorced from Abhinav Shukla and they would have separated had they not signed the show together. She said that they had given each other six months before heading for divorce. She revealed that Shukla's parents were not aware of this and they will find it out through national television.
View this post on Instagram
ALSO READ: Bigg Boss 14: Vikas-Arshi To Jasmin-Rakhi, Ugliest Fights Of This Season