Yeh Rishta Kya Kehlata Hai Upcoming Story: Kartik & Naira To Leave The House?
In tonight's episode, we will witness Manish asking Kartik and Naira to leave the house.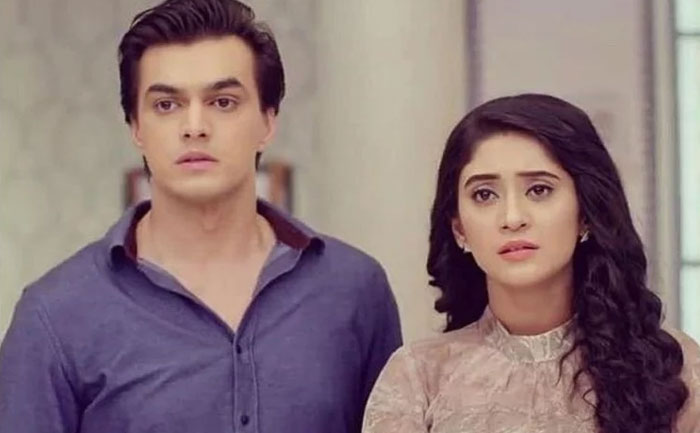 'Yeh Rishta Kya Kehlata Hai' is surely one of the most popular and longest Hindi TV serials. The show has always been in the news for multiple reasons including its brilliant cast, twist, storyline, and drama. The show has been living up to its reputation of further surprising the audiences in the episodes.
Yesterday's episode started off with Naira threatening Jhaveri for tricking her to which the latter returned by saying he can drag her to court for such threats. Trisha and Naksh ask Naira to keep calm. Naira breaks down inside the court and hallucinates the Goenka's taunting her.
Later, Kartik tells Naira of the influence that is on Kairav from these things and blames himself for his situation. He urges Naira to fight against crime. Kartik apologizes to Trisha and plans to expose Jhaveri. Manish asks Jhaveri why he did this then Jhaveri brainwashes their minds. He convinces them that the court's verdict will be declared in their service only.
Kartik declares that he will be fighting against Luv & Kush when the inspector enters. This leaves everyone in shock to see the police again at the house after which Kartik reveals that they are here to arrest Mr. Jhaveri. Naira exposes that the inspector that Jhaveri is Abhishek's father, thus he is fighting the case.
In tonight's episode, we shall see, Manish debating with Kartik and he blames him for the betrayal. Later, Manish says that Kartik is only concerned about Naira and never considered about Luv Kush at all. However, Kartik continues to try and explain, but then, he loses his calm and tells Kartik to leave his house with Naira.
Do you think Kartik and Naira will leave the house? What do you think is going to happen if they leave?