Yogi Adityanath Lashes Out At Sanjay Raut; Says, "Handle Maharashtra, Don't Worry About UP"
Uttar Pradesh Chief Minister, Yogi Adityanath posted tweets on April 28 to hit back at Rajya Sabha MP and senior Shiv Sena leader, Sanjay Raut, who had taunted the former over the Bulandshahr killing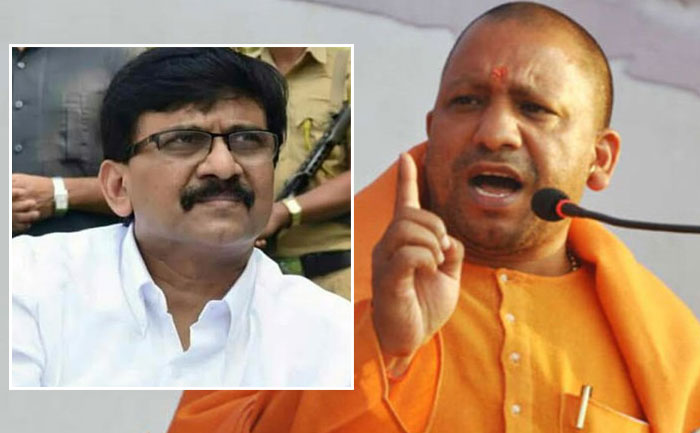 Uttar Pradesh Chief Minister, Yogi Adityanath posted tweets on April 28 to hit back at Rajya Sabha MP and senior Shiv Sena leader, Sanjay Raut, who had taunted the former over the Bulandshahr killing. Sanjay Raut advised the CM that there should be no communal politics over the mob-killing of 2 sadhus in Maharashtra's Palghar.
"There is rule of law in UP. It deals strictly with those who break the law. Prompt action was taken after the Bulandshahr killings and the accused was caught within hours. Handle Maharashtra, don't worry about UP," the CM wrote in one of his tweets.
Check his tweets here.
श्री @rautsanjay61 जी, संतो की बर्बर हत्या पर चिंता करना राजनीति लगती है?
उ.प्र. के मुख्यमंत्री जी ने महाराष्ट्र के मुख्यमंत्री जी को फोन किया क्योंकि पालघर के साधु निर्मोही अखाड़ा से संबंधित थे।

सोचिये, राजनीति कौन कर रहा है?

— Yogi Adityanath Office (@myogioffice) April 28, 2020
CM श्री @myogiadityanath जी के नेतृत्व में उ.प्र. में काननू का राज है। यहाँ कानून तोड़ने वालों से सख्ती से निपटा जाता है।
बुलन्दशहर की घटना में त्वरित कार्रवाई हुई और चंद घंटों के भीतर ही आरोपी को गिरफ्तार किया गया।
महाराष्ट्र संभालें,यूपी की चिंता न करें।#योगी_हैं_तो_न्याय_है

— Yogi Adityanath Office (@myogioffice) April 28, 2020
The mob-killing of Sadhus in Palghar was being called 'communalized' by a few BJP leaders, though the Maharashtra government denied it. Yogi Adityanath also asked for an inquiry into the Palghar incident and he even called Maharashtra Chief Minister Uddhav Thackeray to look over the matter.
Uddhav Thackeray yesterday called Yogi Adityanath and said that he also hopes that Yogi Adityanath will take action on the killing of sadhus in UP.
Sanjay Raut tweeted about the phone-call. He tweeted, "Terrible ! Killing of two saints, sadhus at a temple in Bulandshahr,UP. But I appeal to all concerned to not make it communal the way they tried to make palghar,Maharashtra incident."
For more such updates, stay tuned to this space.
Also Read: MHA Allows Movement Of Stranded Migrant Workers, Tourists, Students