Nick Young says he turned down Rihanna while dating Iggy Azalea
Nick Young claims that he once turned down Rihanna.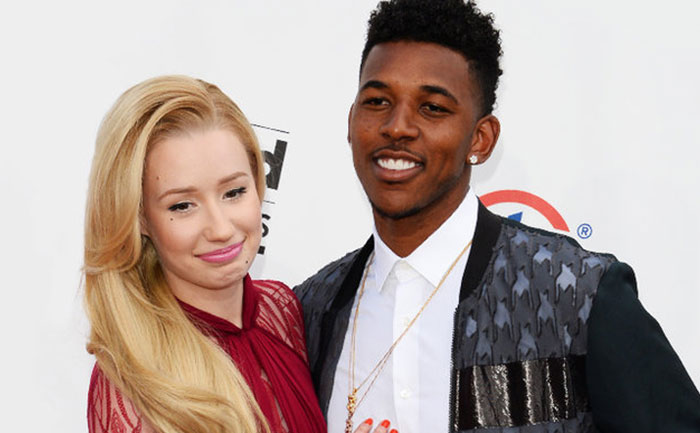 Nick Young is an American basketball player who claimed to have turned down a Barbadian singer, fashion designer, and businesswoman Rihanna while dating Australian rapper Iggy Azalea.
During the first-ever episode of the "Certified Buckets" podcast with Young, Chiney Ogwumike, and Sarunas J. Jackson. Nick said, "I had a good game, so [the reporters] asked me why … and I said, you know, Rihanna was there."
"She hit me back, but I couldn't go full throttle with it because I was like, in the beginning, stages of my relationship with Iggy," he added.
Host Sarunas J Jackson said: "Wrong one man. You coulda been King of Barbados! You could have been first man of Barbados right now!" However, Nick, 34, said: ''I think I did pretty good, though. It worked out for a little bit."
"You could've been King of Barbados." ???@NickswagyPYoung on shooting his shot with @Rihanna courtside at a @Lakers game back in the day

More ☑️: https://t.co/ANAX3Gqhzx pic.twitter.com/fNDoTmzbts

— Certified Buckets (@CertifiedBckts) October 18, 2019
On the other note, in 2016, Nick and Iggy called off their engagement when it became public knowledge that Nick had a child with his ex Keonna Green while he was still with the star.
Iggy wrote: "Unfortunately although I love Nick and have tried and tried to rebuild my trust in him – It's become apparent in the last few weeks I am unable to. I genuinely wish Nick the best. It's never easy to part ways with the person you planned you're entire future with, but futures can be rewritten and as of today mine is a blank page."
Nick and Keonna are now back together and have three children, Nick Jr., Nyce, and Navi, together.