BJP Youth leader shoots self to prove his love to woman's father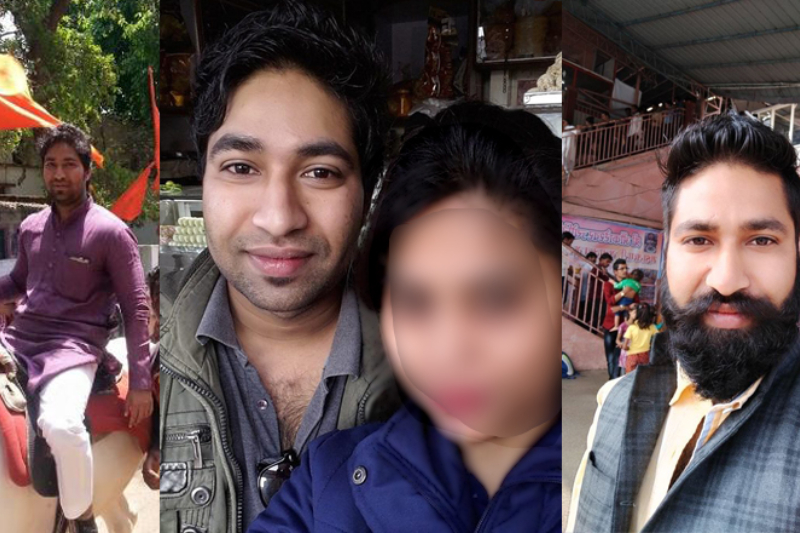 Atul Lokhande, Vice-President of the Bharatiya Janata Yuva Morcha (BJYM) for Arera Mandal went to the woman's house around 9.30 pm and shot himself in the head with a country made revolver. He was asked to prove his love by the woman's father for which he shot himself in the temple of his head..
After a heated argument between the two, Atul Lokhande came out and shot himself in the temple. He was rushed to a nearby hospital where his condition was critical, police said.
Confirming the incident, Bhopal Superintendent of Police (SP) South, Rahul Lodha, said, "The seriously injured man is undergoing treatment in the hospital. Police have registered a case in this regard an further investigation is going on."
According to a Facebook post put up earlier by Lokhande, the woman's father had told him to prove his love for her by killing himself.
"Her father asked me to visit their home in the evening and kill myself to prove that I love her daughter. If I survived, he would let me marry her. I am at her residence, take me away from here (if I die). If I survive, I will come back on my own," he said in a long message posted at 8.56 pm.
"I won't be able to live without you, therefore, I am going," he added.(sic)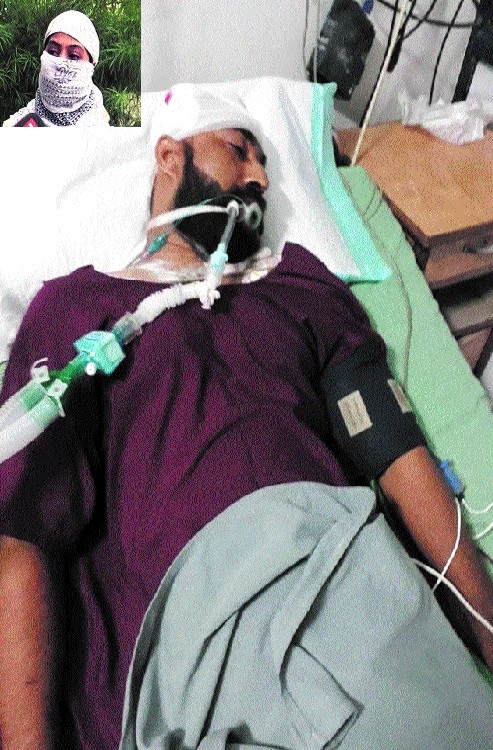 Atul Lokhande further said: "Many people fall in love, but no one love you like I do… I can't forget you…Truth is that I don't want to forget you… Because you are mine. I will love you forever… Till I die and even after that… All lovers give their heart, but only I will give my life."(sic)
Also Read:VJTI Professor accused of sexual harassment to be probed by DTE
He also posted nearly 40 photos of himself with the woman and claimed that they were in relationship for the last 13 years and had even got married .
"The more inter-caste and inter-religious marriages happen, the more powerful India will become," he said further.
He allegedly promised to let the marriage happen if the youth survived, and if he did not, they could always unite in their next birth.
On Thursday, Rashmi Mehra while interacting to mediapersons admitted that she was in relationship with Atul for the past 10 years, but of late realised that she would not be happy with him and I had the right to say no and I had said no. She herself was not interested in marrying Atul. "For the past one year or so, his behaviour was awkward and unsettling. He often threatened suicide, if she wanted, her family would not have come in the way of their marriage. "My father and my family members do not have a narrow mindset," she said.
Rashmi said that even after her refusal, Atul was 'pressurising' her to marry him. "He was trying to blackmail me emotionally," she added. Rashmi also alleged that about six months back, Atul's brother had misbehaved with her father. According to Superintendent of Police (SP) (South) Rahul Kumar Lodha the man has attempted suicide and any allegations of a foul play seem baseless as of now.
Atul's family members are angry with the woman's family and want a case of abetment to suicide to be registered against them.