YouTube Removes Carry Minati's 'YouTube Vs TikTok' Video For Violating Cyber Bullying Policy
TikTok star Amir Siddiqui accused the YouTuber of cyber bullying.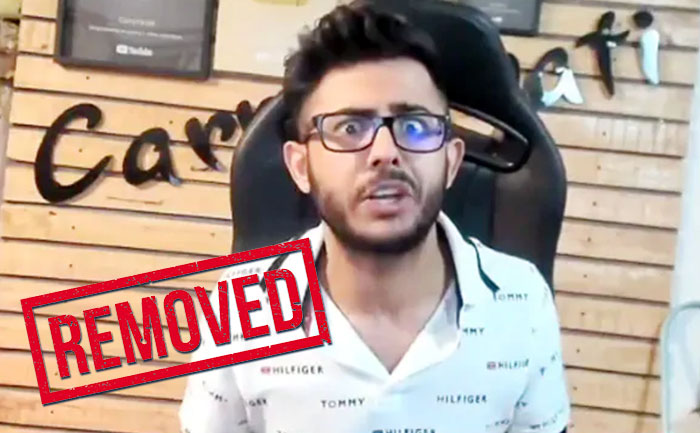 YouTuber Carry Minati has been making waves with his latest video 'YouTube Vs TikTok– The End'. In the video, he famously roasted TikTok stars and Amir Siddiqui in particular. However, YouTube has now removed the Carry Minati video from the streaming platform stating a violation of YouTube's terms of service. This action by YouTube comes after Amir Siddiqui accused the YouTube star of cyber bullying.
CarryMinati has a massive following on YouTube with over 16 million subscribers on his channel. His latest 'YouTube Vs TikTok- The End' video got over 70 million views in less than a week. While the video was meant as a joke roast, it seemed to promote hate for other platforms. Hence, YouTube has taken down the immensely popular CarryMinati video.
As per YouTube's policy page, "It's not ok to post abusive videos and comments on YouTube. If harassment crosses the line into a malicious attack it can be reported and may be removed."
"Content that threatens individuals is not allowed on YouTube. We also do not allow content that targets an individual with prolonged or malicious insults based on intrinsic attributes, including their protected group status or physical traits."
In the past, CarryMinati has attracted a lot of fame by roasting other famous personalities. In 2019, he made waves with his 'Bye Pewdiepie' diss track where he slaps Pewdiepie for his comments on India. His roasts on Bigg Boss, Dhinchak Pooja, and Deepak Kalal also went viral.
However, fans of CarryMinati are not happy about YouTube removing the video. #JusticeForCarry and #Carry became the two top trends on Twitter. Many fans asked YouTube to restore the original video.