Mohsin Khan Has THIS To Say on Love & Relationship
YRKKH actor Mohsin Khan has finally reacted to rumors of him dating Shivangi Joshi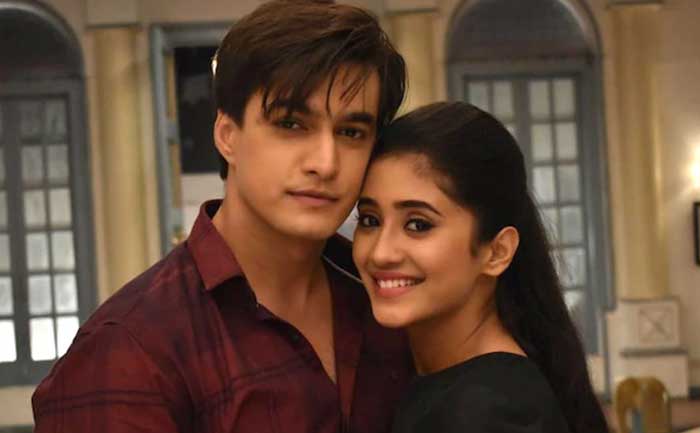 Mohsin Khan and Shivangi Joshi are undoubtedly the most popular on-screen pair in the Indian TV industry. The duo has always been in the news for their alleged relationship but Mohsin Khan has recently made it clear that they are just FRIENDS and he is still SINGLE.
This is not the first time, Yeh Rishta Kya Kehlata Hai actor Mohsin Khan has spoken about their friendship, he had previously revealed a lot of things about their bond. Mohsin Khan and Shivangi Joshi are most loved on-screen couple and their fans want them to be bride and groom in real life as well. Mohsin Khan Reveals His Fitness Mantra
The news of Mohsin Khan and Shivangi Joshi being only FREINDS will surely bring happiness and sorrow for their thousands of fans. Happiness in the sense is that if you have a crush on Mohsin Khan, you still have a chance to propose him as he is yet to be engaged. And Sorrow in the sense is that there are thousands of fans want them to get married in real life.
When Mohsin Khan was recently asked about his views on love and relationship, Yeh Rishta Kya Kehlata Hai actor shared, "If I ever date a girl, I want it to be the forever-kind. I am very romantic that way. Someday, when I finally get married, no one will be more excited than my Ammi. So if any girl is up for the challenge of dating me, my Ammi must approve."
"I have always been a shy kid right from my school days. I was very introverted. However, after I started working as an actor, I have changed a bit. We have a school reunion coming up and I can't wait to meet all my teachers and old friends who knew me as the shy, quiet and disciplined child," Khan added.
What do you think about Mohsin Khan's take on Love and Relationship? Do let us know in the comment section below.
Also Read: Mohsin Khan VS Parth Samthaan: Who Do You Think Is Telly Town's Hottest Hunk?