Yeh Rishta Kya Kehlata Hai actor Mohsin Khan reveals his fitness mantra
Yeh Rishta Kya Kehlata Hai actor Mohsin Khan reveals his unique fitness mantra!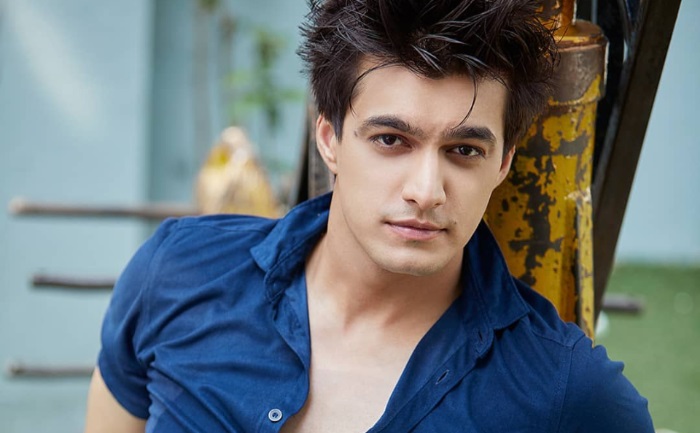 Mohsin Khan is undoubtedly one of the most good looking actors in Telly town. In spite of his hectic schedule, the artist makes sure to work hard to maintain his attractive physique. Mohsin Khan plays the role of Kartik in the Indian television series, Yeh Rishta Kya Kehlata Hai which is the longest-running Star Plus show.
In an interview with New Woman, Mohsin was asked about his fitness cycle, to which he said, "Owing to tight shooting schedules, I can't hit the gym on a regular basis, so, I carry my gym to the sets. As actors, it is crucial for us to feel and look good on the screen and this comes from staying fit and energetic. I have kept a dumbbell set in my room which helps me build triceps and biceps which I then follow up with push-ups and stretching exercises. Also, I ensure I swim for 30 minutes each day. Since I love sports, I play cricket which helps me stay active. "
He further said, "Fitness for me is a combination of mental and physical strength and balance and it's crucial that you have your mind in focus and at peace. Therefore, I read the namaz which is a form of meditation for me and helps in maintaining my peace of mind," he said.
Speaking about his diet mantra, he said, "Since we work very long hours, sometimes 20 hours a day, it becomes difficult to follow a particular workout or diet routine. In between this, I try and ensure I eat small meals every two hours which I get from home. That can include an apple, an omelette sandwich, a protein bar, and some dried fruits."
Do you know who is Mohsin's role model? It is none other than Hrithik Roshan and Akshay Kumar. He also said that the effort they put in maintaining their fit body is unusual.
What do you think of Mohsin Khan's fitness routine? Isn't his routine interesting?