YSR Congress chief Jaganmohan Reddy stabbed by fan while taking selfie with him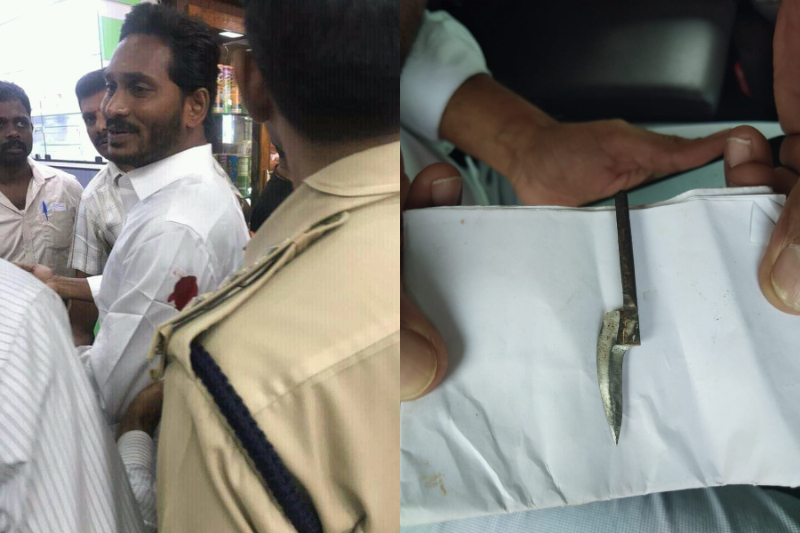 YSR Congress chief Jaganmohan Reddy was attacked at the Vishakhapatnam airport on Thursday afternoon. The police have identified the attacker as Sriniwas.
The attacker allegedly entered the VIP lounge to serve coffee and approached Mr Reddy — who was sitting with his supporters. The attackers said that he wanted a selfie with him. When the politician obliged, Sriniwas allegedly pretended to take a picture and then struck him with the sharp knife leaving him injured.
"He seems to have done it for publicity. We have found a 9-10 page letter from his pocket which we are studying to establish a motive," police officer RP Thakur told NDTV.
Reddy was stabbed on his left arm by an assailant with a sharp object, a small blade apparently used in bird fights. The incident took place while Reddy was coming out of a lounge at the Visakhapatnam Airport. He suffered minor injuries.
The attacker was immediately arrested by the police. According to the police, the attacker said he did not want Jaganmohan Reddy to come to power.
Meanwhile, a YSR Congress leader alleged a conspiracy by the Telugu Desam Party (TDP) government. A leader said, "Srinivas is a staff with airport canteen run by TDP leader Harsha Vardhan."
A spokesperson of the TDP led by Chief Minister N Chandrababu Naidu called it unfortunate that Jaganmohan Reddy had blamed the ruling party. "Security at the airport comes under a central agency. We condemn the incident and will conduct a thorough inquiry," said Lanka Dinakar, rubbishing the allegations.
More details are awaited.
Also Read: Jagan Mohan Reddy is not alone; spies, writers, even Telugu Desam cadres along with him