CBI vs CBI: IB clarifies four men nabbed outside Alok Verma's home were on routine patrol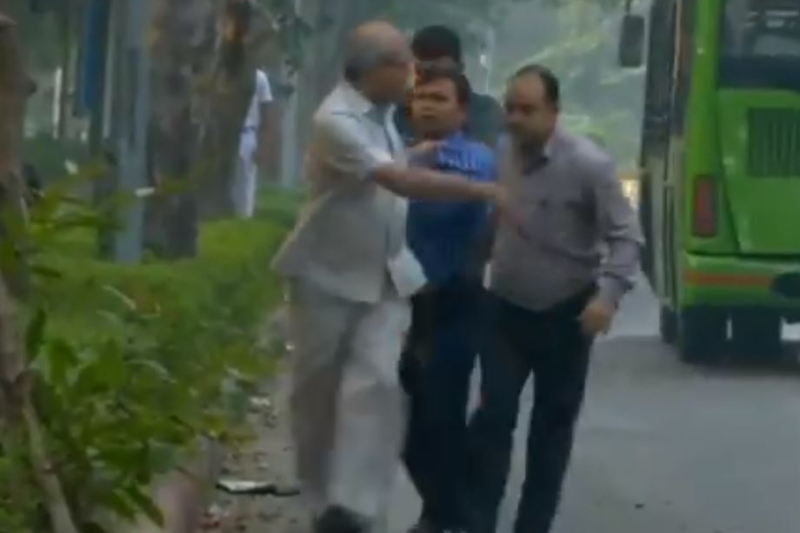 The Intelligence Bureau (IB) on Thursday clarified that four of its men were nabbed from outside exiled CBI Director Alok Verma's home were on routine patrol.
In a statement, the IB said, "The IB is entrusted with the responsibility of collecting intelligence on situations that may affect, inter alia, public order and internal security. It's units are routinely deployed on a regular basis in sensitive areas."
"One such unit, in early hours of today (Thursday), halted on Janpath, where there was an unusual collection of people. This was with a view to check the reason why people had collected at the location… This is a high-security zone. Unfortunately, their presence was projected otherwise," the IB added.
Notably, four men identified as Dheeraj Kumar, Ajay Kumar, Prashant Kumar and Vineet Kumar Gupta were arrested outside exiled CBI chief, Alok Verma's house in Delhi on Thursday morning, for allegedly lurking around the building suspiciously.
CBI director Alok Verma and special director Rakesh Asthana have been sent on leave on Wednesday in the midst of an internal rift over bribery allegations against the latter.
It is alleged that Asthana took Rs 3 crore bribe from Satish Rana, who has in the past been on CBI radar after being associated with a meat exporter, Moin Qureshi. The CBI on October 15, booked Asthana in a bribery case. However, Asthana said that it was Verma and not him, who had accepted and received the money.
Also Read: CBI vs CBI: Four suspected IB men arrested outside Alok Verma's home