Yuvraj Singh on Hardik Pandya: He is phenomenal and I hope he carries that form into the World Cup
Yuvraj has commented on Hardik's performance.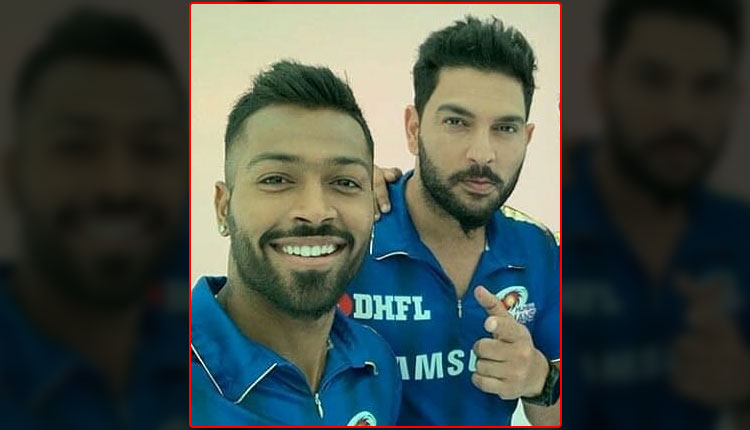 World Cup 2019 is round the corner. It is starting from May 30 and UK is hosting this year edition. There are many promising Indian cricketers we are looking forward to in the upcoming series one of which is Hardik Pandya. Yuvraj Singh is expecting 'special performances' from the young cricketer.
Yuvraj and Hardik are in the team of Mumbai Indians and the latter has been impressing everyone with his terrific performances in the ongoing IPL. As reported by PTI, Yuvraj commented on Hardik's performance saying:
"I was actually having this conversation with him (Hardik) yesterday where I told him that 'you have a great chance of performing really well with the ball and bat', the kind of form he is in at the moment."
He further said:
"Definitely, the way he is batting at the moment, it is phenomenal and I hope he carries that form (into the World Cup). He has been bowling well in patches but as I said it is all about how you handle the pressure."
Hardik scored 91 Runs in 34 balls against Kolkata Knight Riders in one of the IPL matches. On this spectacular performance by Hardik, Yuvraj said it was the best IPL innings he has ever seen.
Yuvraj said, "Over the years, as an experienced player you know if someone is hitting the ball well, he is in great shape. He got 91 from 34 balls against KKR, probably that is the best innings I have seen in the IPL just because he hit four quality bowlers he was batting against."
For more updates on cricket and other sports, keep reading our space.
Also Read: Hardik Pandya After 91 Runs In 34 Balls: I Don't Care About Records