Zonel Sougaijam from Manipur rewarded with $5000 for discovering WhatsApp Bug
He is now included in the "Facebook Hall of Fame 2019" list.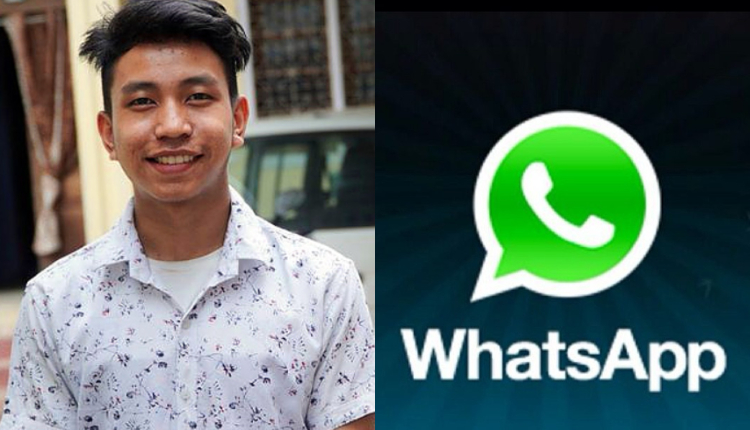 A 22-year-old engineer from Manipur named Zonel Sougaijam has been rewarded with $5000 (Rs. 3.4 lakh approx) for detecting a bug on WhatsApp. For this discovery, his name is now included in the "Facebook Hall of Fame 2019". He is a Bachelor of Technology (B.Tech.) in Civil Engineering.
Sougaijam told PTI, "During a voice call through WhatsApp, the bug used to allow the caller to upgrade it to a video call without the authorisation and knowledge of the receiver. The caller was then able to see what the other person was doing, violating the privacy of the receiver."
As reported by IANS, Sougaijam wrote in a blog post, "In fact during a WhatsApp's video call say the other person turns his or her camera off for a reason and the video call gets paused, you can resume it without the other person even touching his or her smartphone,"
"I came to know it was a serious bug and I reported right away to Facebook through the Facebook's bug bounty programme where you can report bugs which poses security threat to Facebook related products.
"After few days of chatting about the bug and I also made a short video in which I explained to them how the bug is behaving. They told me that the bug was confirmed and they are working for a fix."
After two weeks, Facebook informed Sougaijam that the bug has been fixed.
Earlier Rony K Roy and K.S. Ananthakrishna from Kerala also made in to the Facebook Hall of Fame.
Also Read: How To Download 'WhatsApp Status' Images And Videos Of Your Friends