Zoom CEO Eric Yuan lost fortune After Pfizer Vaccine Announcement
Zoom founder loses $5 billion as Pfizer vaccine hits the market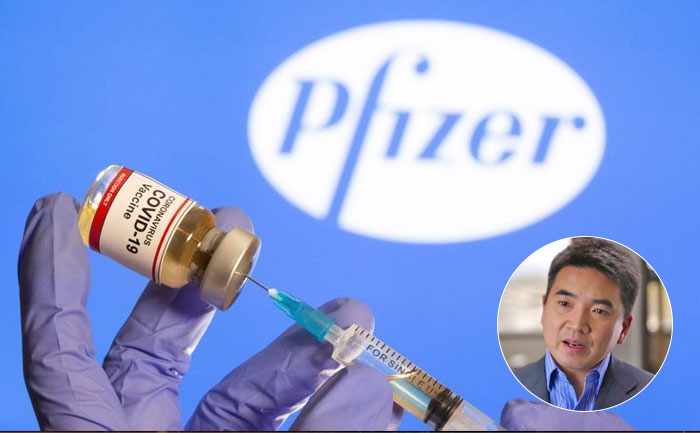 Video conferencing platform Zoom's Founder and CEO Eric Yuan's lost $5.1 billion. This happened after US drugmaker Pfizer's announcement on COVID-19 vaccine. Zoom shares fell by 17% after the news. Yuan is now worth $20 billion, with his all-time peak net worth at $28 billion once.
Chinese born immigrant to the United States Yuan was 40th wealthiest person on the planet. His Zoom Video Communications Inc. has hosted school lessons, family gatherings and business meetings for more than 300 million participants a day during the pandemic.
But his remarkable surge took a hit on Monday after Pfizer Inc. said the Covid-19 vaccine it's developing with BioNTech SE prevented more than 90% of infections in a study.
US drug-maker Pfizer has released preliminary data from late-stage human trials of the Covid-19 vaccine. The vaccine has been found more than 90% effective. The announcement on Monday had stock markets surging to new records.
Pfizer and BioNTech said they plan to apply to the FDA for emergency approval to use the vaccine by the end of the month. The companies had begun manufacturing the vaccine much before they knew whether it would be effective. They now expect to produce up to 50 million doses, or enough to protect 25 million people, this year.
Pfizer and BioNTech have a $1.95bn contract with the US government to deliver 100 million vaccine doses beginning this year. They have also reached supply agreements with the European Union, the United Kingdom, Canada and Japan.
But experts have warned there could be major challenges in distributing the vaccine in poorer countries. The reason being power supplies being inadequate. The vaccine must be stored at industrial deep-freeze temperatures to be effective.
Also Read: US Tells States To Prep For COVID-19 Vaccine Distribution by November