More than 100 killed in the Cuba Plane crash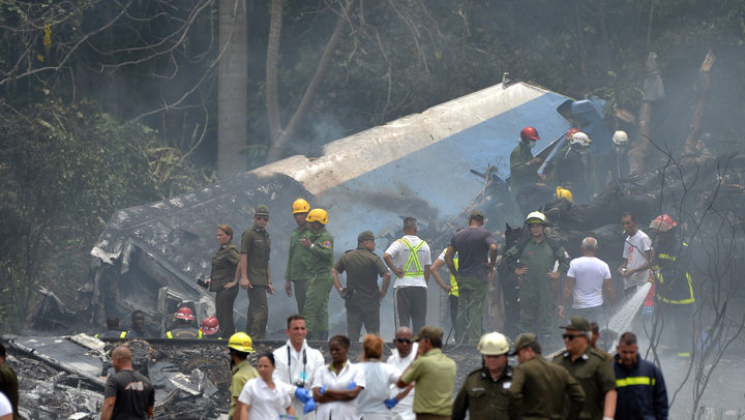 More than 100 people were killed after a Cubana de Aviacion Boeing 737-200 crashed soon after takeoff from Havana's Jose Marti International Airport, a media report said on Saturday. Three female passengers are in critical condition after surviving the crash.
Flight DMJ 0972 heading from Cuba to Holguin was carrying 111 people, including 105 passengers and six crew members, when it plummeted at 12.08 p.m. on Friday in Santiago de Las Vegas, just miles from the runway, CCN reported.
Cuban President Miguel Diaz-Canel, who was at the scene of the accident, later offered his condolences to the victims' families. He said the cause of the crash was under investigation.
The Boeing was owned by the Mexican airline Aerolíneas Damojh and leased to Cubana de Aviacion, the Civil Aviation Authority said in a statement. The chartered flight "suffered a failure".
The plane appeared to swerve to one side and revved its engines before crashing, said an eyewitness. A large fireball followed by a plume of smoke was visible near the airport, added witnesses.
Search and rescue personnel descended on the area–with some residents helping–as firefighters tried to extinguish the flames.
Cuba announced two days of mourning, during which flags will fly at half-staff.
Boeing issued a statement of condolence and said, "A Boeing technical team stands ready to assist as permitted under US law and at the direction of the US National Transportation Safety Board and Cuban authorities."
In November 2010, a domestic passenger plane with 61 passengers and 7 crew members crashed in Cuba while travelling from Santiago de Cuba to Havana.