26/11 Mastermind Zaki-ur-Rehman Lakhvi gets 15 years imprisonment in Pakistan
15 years imprisonment for 26/11 Mastermind Zaki-ur-Rehman Lakhvi in Pakistan Court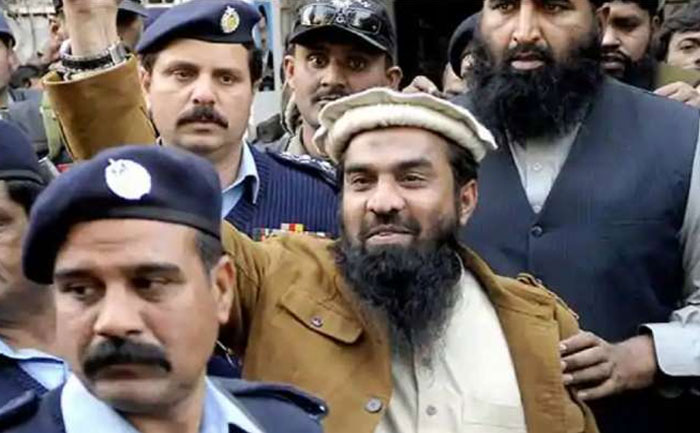 A Pakistan court has sentenced 26/11 Mastermind Zaki-ur-Rehman Lakhvi 15 years imprisonment. The Lashkar-e-Taiba operations commander was sentenced by an anti-terrorism court in terror financing case. The LeT commander was out on bail since 2015 in the Mumbai attack case. He was arrested by the Counter-Terrorism Department (CTD) of Punjab province on Saturday.
A PTI report quoted court official as saying, "The Anti-Terrorism Court (ATC) Lahore convicted Lakhvi for the commission of offences of terrorism financing in a case registered by the CTD for 15 years under a different section of the Anti-Terrorism Act 1997."
The PTI report further adds, Lakhvi was sentenced by Judge Ejaz Ahmad Buttar to five years of rigorous imprisonment each on three counts. Also a fine of PKR 100,000 (approximately USD 620) each on three counts. In default of payment of fine, he will have to undergo an imprisonment of six months each on three counts. He has been sent to prison to serve the sentences.
Lakhvi was designated as a global terrorist by the UN in December 2008 for being associated with LeT and al-Qaeda He pleaded before the court that he was "falsely implicated" in this case.
Pakistan has been put on the Grey List by the global terror financing watchdog Financial Action Task Force (FATF). They have asked Islamabad to curb the terrorist activities and money laundering by the end of 2019. The deadline has been extended due to the COVID-19 Lockdown. is instrumental in pushing Pakistan to take measures against terrorists roaming freely in Pakistan and using its territory to carry out attacks in India and elsewhere.
Also Read: Mumbai attacks: Eleven years since 26/11, nation remembers