4 shot dead at Backyard Football Viewing Party in California
4 shot dead and 6 Injured as Gunmen open fire at a Backyard Football Party in California's Fresno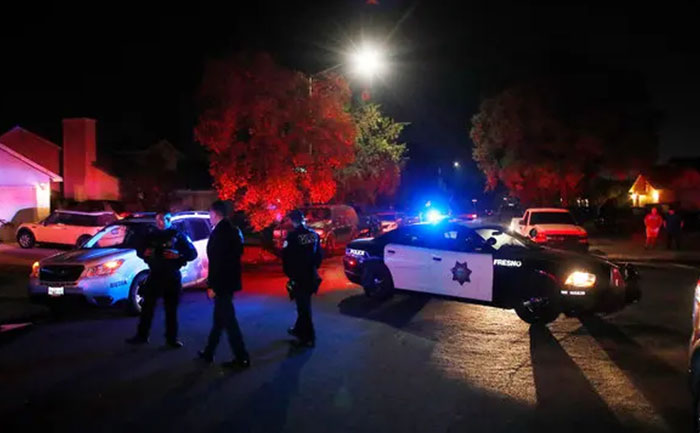 Four people were shot dead and six others wounded at a backyard football watching party in California. The suspects had sneaked into a backyard filled with more than 35 people and fired into the crowd. The party was taking place at a home in Fresno, around 200 miles from Los Angeles. Police soon arrived at the crime scene.
2 shootings in California in 2 days.
1 school shooting this week.
Congress, we demand action. DEMAND. This should not be possible. #Fresno #EndGunViolence https://t.co/syoigXWS2Y

— Kait (@KaitKrolik) November 18, 2019
Deputy Chief Michael Reid told the Fresno Bee and the KSEE/KGPE TV stations that a total of 10 people were shot, with three found dead in the backyard. A fourth victim rushed in a critical condition died at the hospital. He added that, Six others are expected to survive and are recovering at the hospital. All the victims were Asian men ranging from ages 25 to 35.
Reed further said, "What we do know is that this was a gathering, a family and friend gathering in the backyard. Everyone was watching football this evening when unknown suspects approached the residence, snuck into the backyard and opened fire."
#BREAKING : Fresno , California – at least 9 people have been shot , multiple killed in a shooting incident in a backyard while people were watching a football game on Lamona Avenue. #Fresno

Video : Bur01210878pic.twitter.com/EGWVkdr4Xj

— Shark NewsWires (@SharkNewsWires) November 18, 2019
No suspect is in custody. There have been no indications that the victims knew the shooter or shooters. Police were going door-to-door in search of surveillance video that might help them track down the suspects.
As reported by the Bee, It was at least the second fatal gun attack Sunday in southeast Fresno.
Also Read: Nine Killed, 16 Injured in Ohio in Second US Mass Shooting