Destiny 2 Shadowkeep Builds – Best Loadouts for PVP, PVE, Garden of Salvation Raid
Destroy your enemies with style and synergy using our favourite Destiny 2 Builds and best Loadouts.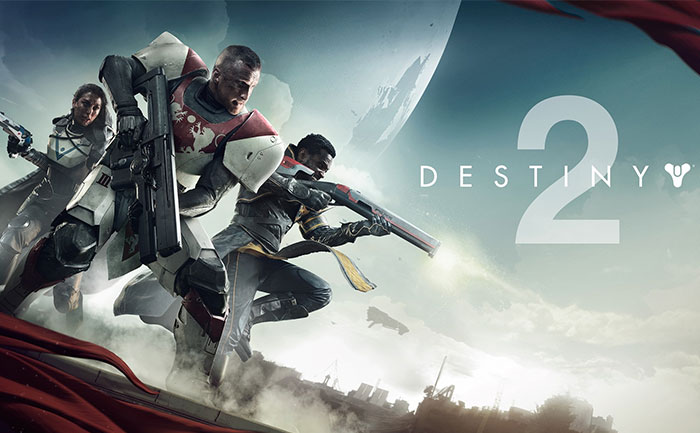 Destiny 2 Shadowkeep Builds: The developers of Destiny 2 Shadowkeep, Bungie has changed multiple things in it. The major changes occurs in the game are Armor 2.0, Seasonal Artifacts, and the removal of Auto Reloading mechanic. With the introduction of Shadowkeep and arrival of wealth of new content in Destiny 2, the game has witnessed a major shift in how players can make Guardian their own. In this guide, we will talk about best Destiny 2 Shadowkeep builds.
If you have been playing Destiny 2 Shadowkeep Builds, you must know Armor 2.0 which gives players plenty of control over how to build their character and express their creativity not only in fashion, but in function too. We have mentioned some examples of many powerful Guardian builds that wouldn't be possible before Shadowkeep. Destiny 2: How To Get Leviathan's Breath Exotic Bow & Its Perks
You must be seeing plenty of Recluse, Mountaintop, and Anarchy combos and thanks to the latest changes made by the developers as Destiny 2 now has a lot of build diversity in the Shadowkeep expansion.
You should know that you are allowed to change some components that you find not suitable or fit for your specific playstyle.
Here are our favourite Destiny 2 Shadowkeep builds
Unkillable Warlock with Unlimited Grenades
Before dive into more details about Destiny 2 Shadowkeep builds, you should know that there are some specific components that you are required to run any build. The component you would require to run Unkillable Warlock build are.
Bottom or Top Voidwalker
Gnawing Hunger or Epicurean with Demolitionist, The Recluse, or Telesto
Tractor Cannon (optional)
Nezarec's Sin Exotic Helmet
Any Armor Pieces with Grenade Recharge Mods
Artifacts: Enhanced Auto Rifle Loader, Anti Barrier Rounds, Breach Refactor, Overload Grenades, Oppressive Darkness
Using Warlock build, your Demolitionist Void Weapons will regain your Grenade Energy. This is on top of Ability Energy provided by bottom-tree Voidwalker, Nezarec's Sin, and Grenade Mods on your Armor. Besides these, you will get the Anti-Barrier Rounds that will provide some additional Grenade Energy.
Overload Grenades and Oppressive Darkness builds will provide you a kind of a Melting Point de-buff which will allow you and your Fireteam to dish out additional damage. If you wish to step it up a notch, you can also run a Tractor Cannon build with it.
If you are one of those solo players who have had a hard time being alive, bottom-tree or top-tree Voidwalker builds are highly recommended.
One-Shot Eriana's Vow PVP Build
Before we move to the build, let's take a look at some important things that you should have to make it properly work.
Bottom-tree Stormcaller Warlock with Empowering Rift
Eriana's Vow
The Stag Exotic Helmet
Armor Pieces that grant Rift Energy
You should know that this build is a straightforward which allows players to one-tap everyone in PVP. What all you need to load up into a match is to pop your Empowering Rift with Arc Souls and start one Shotting everyone with your Eriana's Vow.
Using this Destiny 2 Shadowkeep build, the Stag will provide you to gain Rift Energy with kills and leave a Healing Rift where you died – but this isn't what we need. If you are good at aiming, you will surely enjoy this build.
Killing Titan
In Destiny 2 Shadowkeep, Bungie has nerfed the Auto Reload mechanics, Sweet Business coupled with Actium War Rig is one of the best viable options for clearing ads. Before talking about Killing Titan build, let's talk about key weapons and gear pieces that you should have:
Sweet Business
Any Trenchbarrel or One Two Punch Shotgun
21% Delirium
Actium War Rig
Any Ammo Pieces with Ammo Finder Perks
Code of the Missile Striker
If you are a die hard fan fan of Destiny 2 Shadowkeep, you will definitely feel right at home with this loadout.
If you find yourself trapped at close range of an enemy, make sure to switch to your Trenchbarrel Shotgun, put in some shots, and return to business. If you have got some shield in front of you, switch to 21% Delirium and get ride of those enemies. After finding a Heavy Ammo brick, make sure to slide over it to instantly reload your 21% Delirium.
One-Two Punch One-Shot Titan
Some of the key weapons and gears in Destiny 2 Shadowkeep that you need to one shot almost everything in the game are:
Top-tree Sunbreaker Striker
Monte Carlo
One-Two Punch Shotgun
Peregrine Greaves
There have been nothing more to talk about this Shadowkeep loadout, the Peregrine Greaves will lets its users to deal increased Shoulder Charge damage when airborne. The reason why we are recommending the top-tree Sunbreaker is because it has the strongest Shoulder Charge in the game. You should know that this is way stronger than One-Two Punch Hunter build. This build will let you deal 84.4x melee damage.
All you have to do is to run up as if you would for a normal Shoulder Charge, jump, shoot your shotgun, and Shoulder Charge. One more thing you must combine it with is the new Shadowkeep exotic named Monte Carlo.
You may not know that this weapon has almost 30 percent chance of providing you your Melee Ability back on a kill. Even if you do not get it, you would be able to receive it back after doing some consistent damage with Monte Carlo. Notably, if you do not have your Melee Ability up, you should consider dealing some damage to a boss and you will surely get it back.
If you have scores of people in your Fireteam running it, you would be able to one shot almost everything in the game. Besides this, you can also opt a Tractor Cannon but do note that it will take up your Exotic slot and you will have to give up on your Monte Carlo.
One-Two Punch with Lair's Handshake
Let's talk about some things which you need for this build.
Lair's Handshake Exotic
A One-Two Punch Shotgun like an Emperor's Courtesy, etc.
Top-tree Arcstrider Hunter
Artifact Mods: Thunder Coil, Arc Battery, Unstoppable Melee
As we have already mentioned Bungie has made several changes in Destiny 2 Shadowkeep but this build still works very well. The perk on Lair's Handshake will let you heal yourself with every melee kill — consider it a lesser version of Devour Voidwalker.
These are all the Destiny 2 Shadowkeep Builds and Loadouts you should try once in the Garden of Salvation raid.